Poor Tita
When I am asked whether I like to have kids or not, I will always say I am afraid to have my own kid but having a child depends if God will allow me or not. If I am meant to be a mom, I will gladly accept and try my best to be a good mom.
I will always jokingly tell people "Mas mabuti na ang pamangkin, pag sawa ka na at sobrang kulit eh pwede mong ibalik sa mama nya. Pag anak mo, di mo pwede pag sawaan haha". And I think I have a point HAHAHAH sabi ko magiging rich tita nalang ako ready to spoil my nieces and nephews. My nephew remembered it well and whenever I told them we will come outside to buy stuff he will tell me "diba sabi mo rich tita ka?" Hahaha and he will asked me to buy him stuff.
Yesterday, we went to SM because I have to buy solution for my contact lense. I also planned to have my eye glasses cleaned.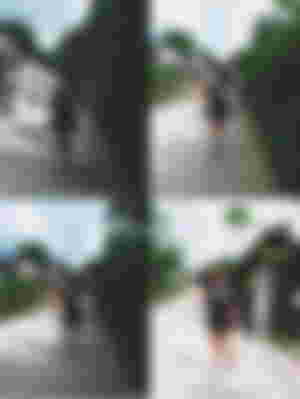 My nephew took some pictures just to tell me that I kinda look old because of the dress hahah.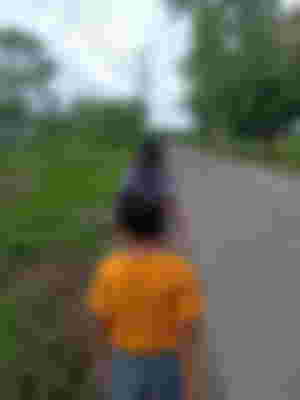 We have to walk a little so we can ride tricycle. We can just wait for the tricycle to arrive but walking is still good haha I gotta enjoy the view tsaka exercise din pag may time.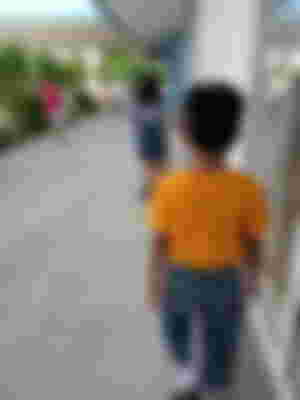 Few minutes and we're already outside SM.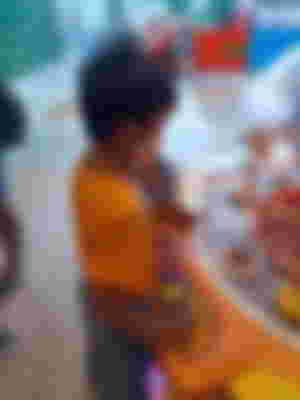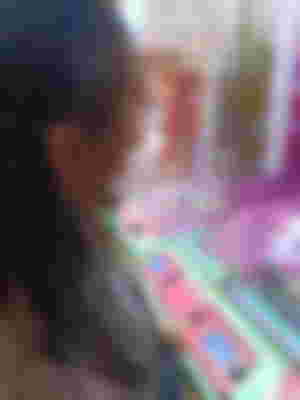 They asked me if they can go to Tom's World, I hesitated at first because I told them I don't have money to waste hahaha yes, waste, because you know how arcade crane works. But then since they want to stroll I let them. Gave them ₱15 which is 3 tokens when converted. They both lose and gained nothing and I told them how the money is wasted. Parang bilis kasi nawala mas bet ko sa arcade mag basketball kasi nakaka enjoy ket papano lol.
We visited the eyewear store where I bought my eye glasses, sadly they don't sell solution for contact lense so I went to Ideal Vision and asked for what I need. Actually I bought my contact lense at EO but they don't have the small solution. I bought it for ₱120 with free container where I can store my contact lens.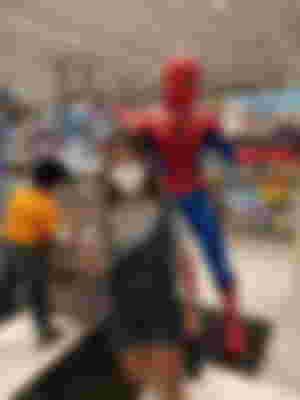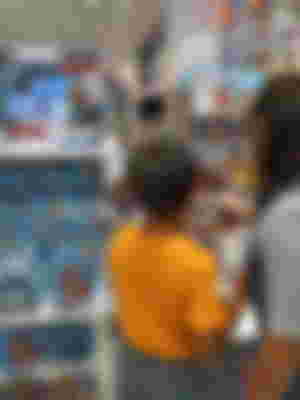 Stroll around SM store and they look for some toys. Again, I told them just look and enjoy the view because Tita is poor right now haha. Told them I'll buy them what they want if I am already Engr and have work mweheh.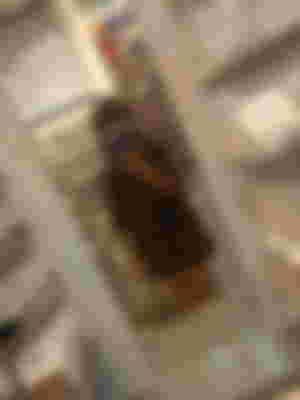 We went to hair accessories store (Bagel Girl) and look for some cute hair stuffs.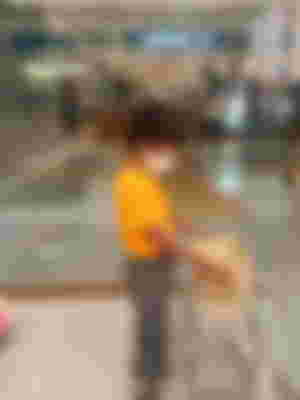 My nephew told me that this is the basket to use for people who will buy and I again whispered, we won't buy.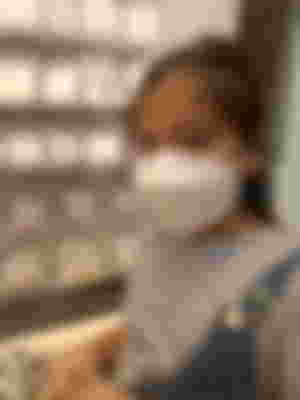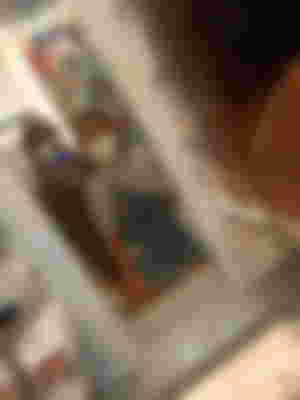 My niece enjoying the view of the hair clamps. Look, few more months and she'll surpass my height, she's just in 4th grade 😭
After few more minutes of window shopping, told them we'll go home. They asked me to buy food I can't afford hahahha I told them we'll just buy Takoyaki near our house and they agreed.
How unlucky, the Takoyaki store near our house is close lol. My nephew told me he wants some tosilog. I told him we can't buy egg anymore if we will buy tocino so I decided to buy hotdog and cook HotSiLog for the three of us.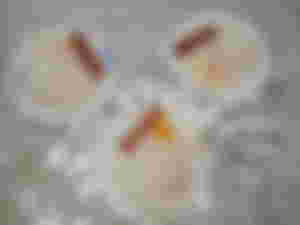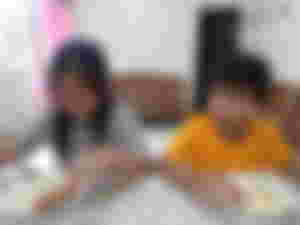 Happy kiddos naaaa ❤️
Ang mahal na kasi ng pamasahe legit 😭 ₱20 ang isa sa tricycle. Like ₱120 pamasahe balikan saming tatlo pang kain na sana yun hahah pero solve naman sila sa food sabi pa nga mas madami daw nakakain pag sa bahay kasi unli kanin haha
I'm poor tita for yesterday's gala like legit haha pero wala naman akong choice kasi walang extra money today hehe bawi nalanh next layf hahaha