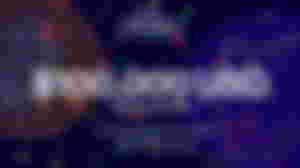 T-BONDS sale in the Telos ecosystem has been a massive success so far.
T-Bonds are in these denominations: 1,000 TLOS | 5,000 TLOS | 10,000 TLOS | 50,000 TLOS | 100,000 TLOS. And at the moment of writing this article, some T-bonds are still available for same on https://tbond.areaxnft.com/
If you are planning to buy, use referral cryptotexty1 (this is my Telos account, and I will get some bonus)
The amount of the funds raised can be easily checked by the monitoring admin.tbond TELOS account (which is controlled by multi-sig) and at the moment of writing these lines the account has 3.56264932 PBTC (wrapped BTC on the Telos blockchain).
Suvi Rinkinen, CEO of the Telos Foundation said that this sale proved that new financial instruments on the blockchain can be both simple and innovative.
"The T-bond success gives some serious firepower to the bounce raise and uniswap listing....the liquidity we can provide for the TLO ERC-20 markets is bigger than we all expected.  The bigger the better though!!" - commented Ben Mason
Douglas Horn CEO of GoodBlock, dStor and Telos whitepaper author shared his thoughts for the future development with the community:
The following is entirely conjecture and not investing advice! I only want to share my vision for how T-Bond NFTs could rapid evolve the defi space overall and especially on Telos...
The 1,000 TLOS T-Bonds are going to be the bulk of our secondary market, I expect. There will be less trading of 100k tlos bonds perhaps when tlos is $5 in a year but with a year to go still on the bonds. But they will be awesome to use as collateral for defi loans etc. The collateral potential of T-Bonds is going to blow people's minds I think. They are practically made for that. You will basically be able to lock up a T-Bond in a loan protocol and re-liquify a percentage to use for defi at a fee that's probably less than what you're earning
Imagine pledging your T-Bond NFTs and getting liquid TLOS that you can ALSO deposit in REX for example or any other kind of yield farming that emerges on Telos.
You can learn more about Telos on https://telos.net/ and speak with the community in Telos telegram group