TULIP is Telos Uniswap Liquidity Implementation Plan and it is a way to solve the liquidity problem. The steps of the plan are:
Telos will sell some TLOS tokens from its reserve as T-Bond NFTs to raise funds for future steps. (T-Bond NFTs are a type of locked token sold at a discount so they do not come to exchanges immediately).

The first ERC-20 TLOS tokens will be created on Ethereum with the help of pTokens. These will be sold in two presale rounds at a discount to where prices are expected to begin once Uniswap trading begins.

ERC-20 TLOS on Ethereum will be pegged 1:1. If the price of native and ERC-20 TLOS rises, a small number of smart traders can profit by equalizing the price difference between the two. This may likely increase the price of TLOS on existing exchanges.

Once the ERC-20 TLOS presales are complete, which could be a very short window, a Uniswap trading pool of ETH and TLOS raised from the presale will be locked for two years to ensure long-term liquidity on the Uniswap platform—creating ongoing liquidity for TLOS.

The Ethereum community will have 1-3 days to exclusively trade or add to liquidity pools on Uniswap before the pTokens bridge opens to allow tokens to pass effortlessly between the two chains.

Other funds from the presale will pay exchange listing fees on top centralized exchanges with dedicated liquidity pools for those as well.

A large pool of pETH and native TLOS tokens will be locked into the TSwaps DeFi platform on Telos ensuring that high liquidity exists on both sides of the pTokens Ethereum-Telos bridge.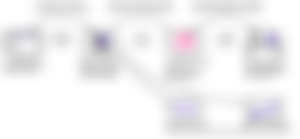 Telos is preparing to sell the first-ever tranche of T-Bond NFTs, which lock up fungible tokens in a Marble-standard NFT until their maturity date, but can be traded on secondary NFT markets until that date. The first tokens to be locked into T-Bond NFTs will be Telos system tokens, TLOS from the 'tlosrecovery' account, as part of the Telos Uniswap Liquidity Implementation Plan, which will add new DEX and CEX markets to TLOS trading and expand liquidity across the system to finally unlock real TLOS price discovery. Other projects are already lining up to use the T-Bond NFT system for their own needs.
Read more about How T-Bond NFTs Work, NFT Advantages and Sale Details: https://telos.net/first-sales-of-t-bond-nfts/

If you are following Telos news - you might remember AreaX as a games platform with its own Telos-based token DRIC (I wrote an article about it and still use this app)
Now AreaX launched the NFT platform which currently has over 200 items there and it is very easy to buy/sell NFTs there.
NFT like DeFi is predicted by many to be the trend of 2021. If you still don't know, NFT is a non-fungible token, a special type of cryptographic token which represents something unique; thus not mutually interchangeable.
Right now most of NFTs are Ethereum-based, but other blockchains like Binance, Cardano are working in this direction, and the big advantage of Telos is the absence of transaction fees.
You can read more about Telos, its features and perspectives in this article: https://telos.net/a-guide-to-telos-the-economy-of-the-future/
And finally, Telos has a good community - so join the Telos telegram group