Rating 5.0 | Blablacar stories. №7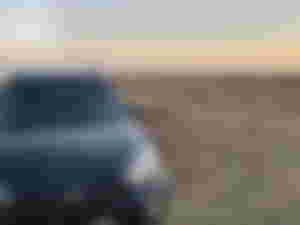 Oh brother, what were you doing yesterday, drinking? - the passenger who sits in the front seat turns to another passenger sitting behind
That one was silent or muttered something softly in response.
Take it! - throws a pack of chewing gum at him - and chew them all the way!
This passenger, like his friend - athletes, apparently, I took them at Dachna station. A couple of minutes before that, I took another passenger on the Zhytomyrska metro station, and there was really alcohol fume from him. Well, it happens! He is a typical hard worker, most likely working on a construction site. But Blablacar is different - intellectuals are not always among the interlocutors. The archetypal worker is a bit rumpled, but it is clear that he is modest and did not even want to stand up for himself verbally - he just huddled in a corner and was silent all the way.
Why do you take such? He will piss on himself now! It will be more expensive to wash a car than those 200 hryvnias! I understand to take the woman, if she sits down in front, it is possible to touch her, to flirt, if something turns out - it is possible not to take money for the trip, - the sportsman continues
I remember that the next day I even went to his page - to check the reviews. But the trip was booked by a friend sitting behind him - he had only positive reviews, probably he had other methods of seduction. He was silent from time to time, only periodically saying, "Foo, it stinks, let's open the windows."
And we opened the windows - on one side, on the other. The worker was silent all the time, he went out before Vinnytsia, and paid even more than necessary. Maybe he just wanted to leave the company sooner, or maybe he was really feeling uncomfortable. But what to do? He won't say, "Well, guys, if I stink for you, I'll take another vehicle."
Alpha male athletes were constantly joking. "Oh, Vinnytsia plates, let's overtake him - press the gas", "Oh, the woman behind the wheel, she's coming from Kyiv with us, let's get to the gas station - let's stop to meet her."
They immediately took a high-ranking position, let's dictate what to listen to. No, guys, don't like this music - you'll listen to Wagner! At that time I didn't have a new multimedia system, I had an old one with disks. This was the first Blablacar ride in a Toyota Rav4 that I had purchased shortly before.
Since they could not oppress the worker, because he was isolated from the outside world, and they could not oppress me, because I am a priori no less high-ranking than they are - as I'm driving, they began to oppress the car:
What's this buzz? That's it, the car is dying. How much did you pay for it? Here you are! You wanted to show off, but it would be better not to take a jeep, but a newer one. For example, you could take Hyndai Accent could take for this money and drive it normally. And this is your last trip!
Well, to be honest, I was a little scared. Because really - the engine buzzes not very naturally. I'm not an expert in technical aspects, and they say they are into the car business themselves.
Always the newer the car - the better. I'm selling an old Lexus now, well, a wreck, but at least it's a Lexus! Well, let's get there at the address - I'll see what's there.
I drove them to the exact place. I was in no hurry. He didn't fix anything, I suspected that he didn't understand - he just wanted me to drive them straight to the address, and not leave them somewhere on the side of Vinnytsia.
Returning to Kyiv, a couple of visits to the service station resolved the issue. And since then I have traveled about 70,000 kilometers. So, guys - if you ever see you again, it will be your turn to chew gum!