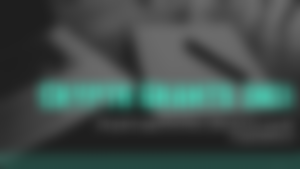 Grant in the cryptocurrency industry is an important point of growth. Both the growth of the whole crypto-space and the personal growth of individuals and new teams. For many months I explored these opportunities. I'm planning to apply to some of these grants with the newly created blockchain ventures team which I joined recently, and I'm happy to share this information with all of you, my crypto-blog readers.
So these 26 grants are more than enough to start. You might choose one or even several opportunities, apply, and have a chance to grow crypto-industry together.
0x
Algorand
Algorand Foundation 250M ALGO Grants Program
https://algorand.foundation/grants-program
Arweave
https://www.arweave.org/get-involved/grants-funding
Avalanche
https://www.avalabs.org/avalanche-x
Cardano
https://cardano.ideascale.com/
In Cardano ecosystem, there is a decentralized fund, Project Catalyst where proposals are voted by the community. Current Fund3 has a budget of $500K and the following Fund4 will have $750K budget, future fund budget is supposed to grow.
In addition to it, there is cFund, centralized VC fund that will support startups at the early stage with $250-500K investments
Chainlink
https://chain.link/community/grants
Cosmos (Interchain)
The Interchain Foundation provides grants, service agreements, full-time employment, investments in 3 main categories: Research, Engineering & Product, Social Good & Community.
https://interchain.io/funding/
Ergo
https://ergoplatform.org/en/foundation/
Filecoin
Filecoin project has focused primarily on research, specification and implementation of a decentralized storage network protocol.
HyperCash
https://wiki.h.cash/advanced/contributor-compensation/
Livepeer
https://github.com/livepeer/Grant-Program
Mina Protocol
https://github.com/MinaProtocol/mina-grants
Monero
NEO
NEO has EcoBoost program with USD $100 Million of funding
Nervos
https://www.nervos.org/developer/grants/#ckb
Oasis
https://oasisprotocol.org/ecosystem-grants
Ocean
https://oceanprotocol.com/fund
Polkadot (and Kusama and Substrate)
https://github.com/w3f/General-Grants-Program
RSK
Solana
Telos
Telos has a unique WPS (Work proposal system) where everyone is able to apply and the community, Telos token holders will vote on it.
Tezos
https://tezos.foundation/grants/
Vechain
https://www.vechain.org/foundation-grant/
Waves
Zcash
Zilliqa
https://www.zilliqa.com/zilhive

Of course, this list is not complete. Crypto development is very dynamic so more grants are provided. Sometime in the future, I will make an updated article.