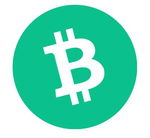 I have a best friend who does not believe in crypto currency.
She's a highly intelligent, tech savvy and risk taker in so far as investment is concerned. She was also the one who introduced me to personal finance and mutual funds when I started to earn my own income from my first job.  
When I started researching about crypto last December, 2021, she was the person I asked first because I consider her my mentor although she's only just older than me by 2 years.  She said that crypto currencies are scam and flatly advised me to stay away from them if I don't want to lose my money.  That was how unhelpful our conversation about crypto currency.
My first exposure with crypto currency was through etoro.com and Pepperstone.com.  I was trading FOREX and International Stocks when I noticed that both trading platforms offer crypto currency pairs for trading.  I didn't pay attention at first but one weekend I noticed that the different crypto currencies such as $Bitcoin (BTC), $Ethereum (ETH), $Bitcoin Cash (BCH), and $XRP (XRP) were not only actively traded 24/7 from Monday to Friday but even during Saturday and Sunday.  And this observation reminded me of a quote from Warren Buffet,
If you don't find a way to make money while you sleep, you will work until you die.
I told myself that there must be something more to crypto.  Why would a big and reputable trading platforms such as ETORO.com and Pepperstone.com allow "scams" to be bought and sold by investors and traders? This planted seeds of doubt about what my friend told me about crypto currencies.  What happened to me was some sort of cognitive dissonance, a psychological phenomenon when you deeply held belief is met with alternative, sometimes, even directly opposing world views.  
That's when I started my own research on crypto currency and blockchain even against my friend's advice. I read more about blockchain, decentralized, other Crypto Projects.  Crypto oriented websites such as Publish0x, Medium and Decrypt were vital in my awakening into the crypto world.  Now, I understand why the meme of Morpheus offering 2 sets of pills to Neo is a big hit among crypto enthusiasts.  And as get more knowledge, I got convinced that the crypto industry is legit, more even the technology behind crypto which is the blockchain.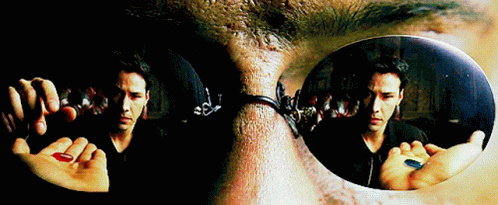 Being new, there was still this fear that I might get scammed because I saw a lot of reviews about scams in crypto space.  If I am going to invest in it, I told myself to invest only small amount, something that wouldn't hurt if I lose that investment.  I also searched for ways of earning free crypto currencies online.  I found Cointiply.com which a Paid-to-click (PTC) website that pays in Bitcoin.  It has a lot of good reviews but after a month of use, I gave up because, it is taking me forever to reach the minimum withdrawal.  Other PTC sites are no better.  I also tested some faucets but the high withdrawal discouraged me to continue using them.  
In one of my search, I read from Reddit.com about BRAVE Browser and Presearch.  I gave these two a try and on my first use, I started earning crypto tokens.  At that time, I didn't know the difference of coins and tokens.  But that did not matter, finally after several failed attempts, I was earning crypto currencies for something I do for free.  After a month of usage I got my first payout in Basic Attention Token (BAT) from Brave.  I blogged about the process so that other newbies will be convinced that crypto is legitimate, you can find the link here.
Presearch was kinda different, there was a minimum of 2,000 PRE Tokens to be eligible to withdraw half that earnings.  Until know after 3 Months of use of Presearch, I am still less than 500 Pre tokens.  
Last February, I told her that I found an amazing browser that is faster than Chrome but built with the same tech and has adblocking features. I knew she would love this because she always complains about unnecessary ads interrupting her browser experience. I told her where to download and after a week of usage, she sent me a Viber message about the BAT numbers in her browser's home page. I told her those are reward points from using the browser. I didn't tell her yet that those BAT are cryptos.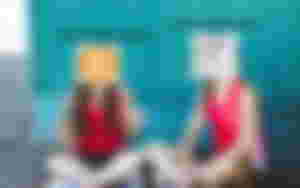 Fast forward April, she has accumulated about 4 BAT and she's now asking how to withdraw these. I told her to create an Uphold account and withdraw the money there. Uphold is the Brave-affiliate centralized platform where BAT is deposited, withdrawn and exchanged with other crypto currencies.  So I guided her in account creation and transferred the BAT from the browser to Uphold. We had difficulty linking her debit card (same problem that I encountered) so I tutored her to convert the BAT to Bitcoin Cash transfer the Bitcoin Cash to an external wallet.
She asked if this can be done and will she not lose her reward since Bitcoin is a scam. I said to her,
"Trust me, I have done this before."
Since I was lazy to guide her with the creation of Bitcoin Cash Wallet, I just gave her my coins.ph Bitcoin Cash wallet address and advised her to use it instead. Via Zoom, I gave a detailed instruction where to input the the wallet address and how to convert the BAT into Bitcoin Cash in Uphold.  To cut the story short, she was successful in all these steps; converting that BAT to Bitcoin Cash and withdrawing this and converting it to Philippine Peso. In total, she got around, more or less, Php 400.00. Not bad, I told her.  And she replied, that this was her first time to get rewarded for using a browser.  She would have not earn this if she were still using Google Chrome.  
That's the time I told her that truth about BAT. We ended our talk that night with her asking me to talk about Bitcoin Cash next time. And that ladies and gentlemen how I converted my crypto sceptic friend.
Note: This blog is an expanded version of a personal post in Noise.cash: https://noise.cash/post/l5wmj8kj
I do not have any connection with the companies featured in this blog. I am not being paid to write this article.
I write blogs about crypto related stuff to spread awareness to other readers and users about various platforms using crypto currency and blockchain technology. If you like my content, please hit like and subscribe. Any amount of tip would be appreciated as I spend also countless hours to test and experiment these services so that I could write about them and in the process, get you informed.
Direct Donations are welcome:
BTC: 3GG1GdZC9iJHGZjv5PoAHsAf2jVhv7o1q9
ETH: 0xdcc70226D5E1284de87D930D6136Edf04E1d322a
BCH: bitcoincash:pqsczge9tg5az4a0ulvzx0k0x5alk6qzxcs92533n4