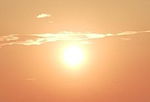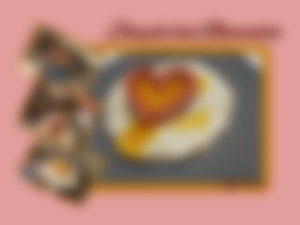 Today I thought I'd share a recipe for cooking a simple but very romantic looking fried egg.
- 1 egg
- 1 frankfurter
- extra virgin olive oil
- salt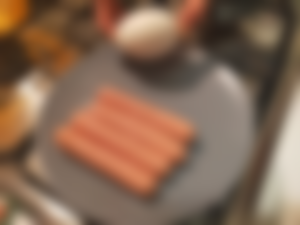 The main ingredients are the egg and the frankfurter.
As a first step open the egg and separate the white from the red.
I used a small cup to hold the red and a bowl to hold the white of the egg.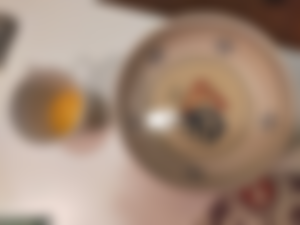 Take a frankfurter and cut it with a knife in the middle but without splitting the two parts completely.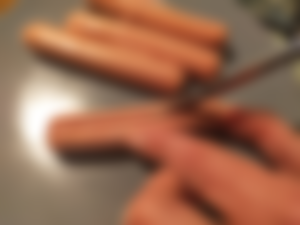 Leave at one end about 1-1.5 cm of uncut frankfurter.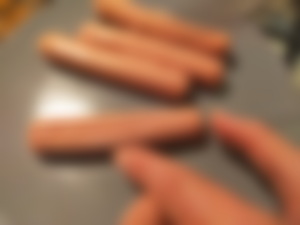 Now take the two split ends of the frankfurter and form a heart.
To form and hold the tip of the heart together you can use a toothpick.
Take a small frying pan and pour some oil.
Place the heart-shaped frankfurter you created in the center of the pan.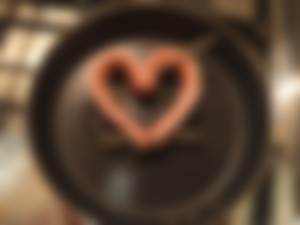 The frankfurter may break if particularly cold, but don't worry because you can use one or more toothpicks to restore the heart shape.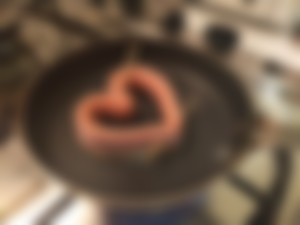 Turn on the stove and pour the white of the egg into the area of the pan between the edge of the pan and the outside of the heart.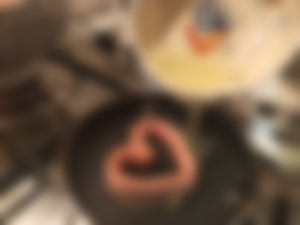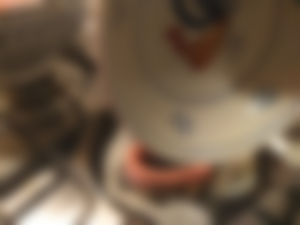 At this point take the cup with the egg yolk and pour the contents inside the heart.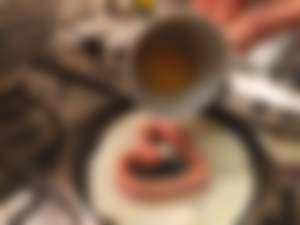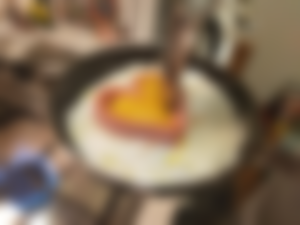 Cook the egg for the necessary time (about 5 minutes).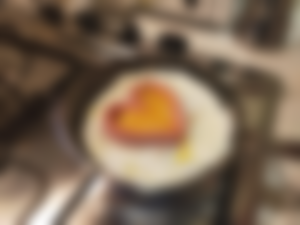 When it's cooked through you can flavor it with a pinch of salt (don't overdo it, too much salt is bad for you).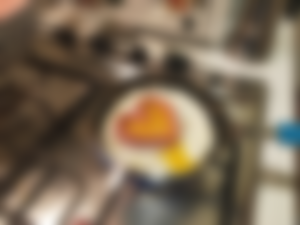 And here you have a simple but romantic looking fried egg ready to be tasted.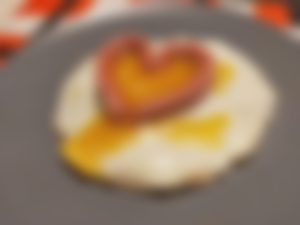 You can surprise your husband, your wife or whoever you want by preparing this simple recipe and adding a romantic note to your lunch or dinner, or you can make your children happy as they will be more likely to eat an egg with a heart of wrustel :)
When my daughter saw this egg for the first time on her plate she exclaimed: Wow! :)
All the photos in this post are my property taken with my smartphone.
Follow me also on my Hive Blog!