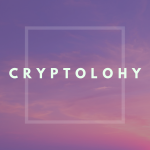 Today I present to you my favorite crypto coins, from less favorite, to absolute amazing, I rank them based on how much they have impacted my life in a positive way, and not just in what is hyped or liked by the crypto community, these are projects that I have used at least once with positive results, projects that I really like for one reason or another, and that in most cases I will be sharing with you constantly (unless I don't like some aspects of the project, which I will also mention in this article) so, without further ado, let's go:
The less liked project in my list, I think Justin Sun destroyed a ton of value but also (paradoxically) cause many steem witnesses to be moved (or shaken out) out of their comfort zone and be, in a way more creative and more combative, and the result of that is now called Hive, I had read in the past some articles in which people mentioned that Ned (the CEO of steemit.com) was to many an obstacle to innovation, so when things changed dramatically many great projects started to appear on the Hive network, so that's why I don't completely hate and reject the steem blockchain, and it's also a plus that the decentralized economy of this blogging platform continues to function despite the shenanigans of Justin Sun.
I have used XRP constantly since I started using crypto, I love that is extremelly fast and almost all exchanges have it, so, sometimes, when I need money fast, I do something like this:
(Coin that gain in value) - XRP - Send XRP to exchange that gives me bank withdrawals - Sell XRP
Since the transaction is so fast, the volatily of XRP doesn't affect me, so that helps me get my cash quickly, instead of waiting the on-chain confirmations of Bitcoin or Ethereum.
Also, I really like that the transaction fees are almost nothing.
What I don't like is the company Ripple and the way they operate, how they sell a ton of XRP like clockwork and how they influence the XRP market to the detriment of retail investors that are addicted to hopium, saying (and some of them believing) that XRP will reach 100 USD in the next couple of years.
#8 Tezos
My favorite crypto coin for staking, the interest is good and you can unstake without mandatory waiting periods, such as with cosmos or the band protocol.
#7 Stellar Lumens
The noble and morally principled twin of XRP, this coin is fast, is cheap, and has fed my family, I like this project very much, as I have mentioned in other article and I desire that it becomes more used than XRP for the good of humanity.
My favorite stable coin, integrated almost in every centralized exchange and embraced with fury in DEFI dapps, dexes and fun experiments, like the no-loss lottery of pool together.
This coin knows how to multitask, it gives you a ton of interest if you find a good dapp and sometimes even in centralized services, which makes it the most likely Tether killer, which is great news by all standards.
#5 HIVE
The hive ecosystem is already better than steemit, the tokenomics are great, so much so that I have eaten with the income provided by this coin, and interesting tokens such as Leo Finance have started to appear in the scene.
The Hive blockchain also has a working version of twitter called d.buzz, which is really better, since is just like twitter, but you make money out of your buzz.
#4 Ethereum
Defi, Dexes, unstoppable domains, ERC-20 Tokens, Ethereum is amazing and I truly desire that Ethereum 2.0 works as intended and solves the issue with gas fees and slow transactions.
#3 Bitcoin
I know that many think bitcoin should always be number one in a list like this, but personally I could not do that in good conscience, I love that Bitcoin is the intiator of this amazing asset class, and that is a reliable investment in the long run, but it just cannot get to my number one, since I value more the ability to fed my family with the coin, via merit and digital actions such as blogging.
#2 Bitcoin Cash
BCH is becoming what many desired Bitcoin (BTC) to become but couldn't or didn't want to, a general purpose network under proof of work.
It is my understanding that all of this nascent infraestructure in bitcoin cash cannot exist in BTC since the transaction fees would make it economically impossible, which sounds plausible, but probably some BTC maxis think differently, I would like to hear their rebuttals.
But anywho, this is why I place Bitcoin Cash on my second plase.
#1 LBRY Credits
My favorite coin, my semi-hidden gem, I make money everyday with the Dapp made by LBRY Inc, and it works, I watch videos and get paid daily for that, but is not just a youtube competitor, is better.
You can upload videos and the user interface is similar to youtube, and is quickly becoming the go-to-place to store your videos in a decentralized way if you are a content creator. (If you feel interested, used my invite link and we both get crypto)

You can upload images (better than flickr, instagram, pinterest)

You can upload audio (adios soundcloud)

You can upload PDF's (scribd and dropbox now has competition)

You can upload a game that is playable inside the Dapp

You can upload an EPUB of your self-published novel and charge for it whatever you want. (Decentralized version of Kindle Direct Publishing)

You can upload an audiobook and charge for it (decentralized Audible)
And when you charge money for things, all the money goes to you, no cut for LBRY Inc.
I am extremelly bullish on LBRY, I use it everyday, it has millions of users and is growing like crazy, the coin is STILL a small cap and has room to grow 50x IF ONLY reach its previous all time high.
Phew, and that's just a short list of great stuff from LBRY, stay tuned for more.
So now you now, my 10 favorite crypto coins, what are yours? Let me know in the comments down below.
Follow me on LBRY 
My favorite, I can upload PDF's, audio and video, and is decentralized, follow me there, and you also will get some free crypto.