Web3's Deepest Dive This Week
Listen to Defluenced Ep. 7 here. This is part 3 of Web3 Social Identity Crisis. You can listen to Part 1 here and Part 2 here.
Defluenced is a weekly podcast featuring Unkle Bonehead of Loud and Proud and Allen Taylor, who is humble and thoughtful (as an ironic illustration of the fact). You can find Defluenced at the following venues where free podcasts are sold (channeling Unkle Bonehead):
You'll also find us on Ecency and Hive. The Defluenced website is here.
Forefront makes a deep dive into Web3 music streaming. (AN AWESOME READ)
Reddit's secondary NFT sales increased a whopping 799 percent in one day. Does that mean Polygon has made NFTs cool again? Here are 5 avatars leading Reddit's NFT surge.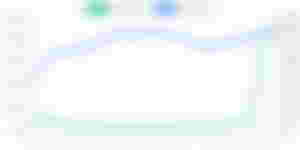 Check out this list of open Web3 social platforms. As mentioned in the first tweet in this thread, this is not an exhaustive list. You'll find more in my book Cryptosocial: How Cryptocurrencies Are Changing Social Media.
The Man of Steel flies leaps into the metaverse in a single bound as DC Comics plays with NFTs.
How Web3 governance should be designed. (ANOTHER GREAT READ)
How an online community becomes a digital city. A walk through Forefront's Web3 social DAO.
Rain pours down corporate crypto cards for DAOs.
NFT vs. token-based voting participation rates. The charts tell an incredible story.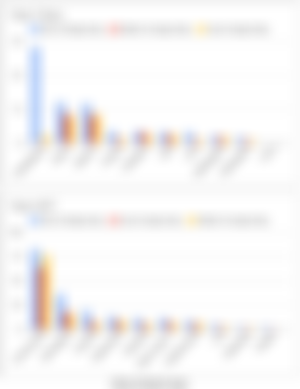 Web3 is devilishly difficult to use, but how do we fix it?
Two key elements holding Web3 back. This article is spot on. Even the best decentralized social media blockchain—Hive—has a problem in these two areas. Though a step up from Steemit, from which it forked, it hasn't arrived at Web3 nirvana yet. Other Web3 social platforms may be attractive but have UI/UX issues. Until these two issues are fixed, Web3 will be nothing more than a living fantasy.
How to adapt and thrive in Web3.
Web3 will be key for payment processors.
How Web3 could impact the film and television business—if we ever get there.
How to hire well in the age of Web3.
Meta and L'Oreal launch a Web3 accelerator. This is funny considering Meta's metaverse seems to have contracted COVID. Are Facebook's declining revenues worse than Meta's increasing expenses on a dying metaverse? One Meta investor says the company needs to cut 20 percent of its workforce and stop spending so much money on the metaverse. This whole metaverse thing makes me think of Google's repeated attempts to move into social media, and almost everyone of them failed.
A cofounder of The Graph is building a Web3 browser that he hopes will move Web3 forward. Will 2023 be a breakaway year for Web3? I don't know why developers are focused on "building a new Internet" when they can just work to improve the Internet we have. We don't need better mousetraps. We need tastier cheese.
India is experiencing a shortage of Web3 talent, largely due to lack of regulatory clarity.
Have you voted for your favorite Web3 projects yet?
Everyone's talking about bitcoin hitting its highest high since the Merge. One analyst says it will hit $30,000 next month. I tend not to listen to analysts.
What Ethereum's next upgrade has going for it.
Cardano Cofounder Charles Hoskinson riffs on crypto infrastructure.
Apple changes app store rules on crypto. Some people say they're anticompetitive.
Singapore is making retail investors take a test before investing in crypto.
Snark and commentary in italics. Inclusion of an item does not mean I agree or endorse the ideas presented. Of course, it also doesn't mean I don't.
Cryptocracy is a decentralized newsletter published several times a week. I curate the latest news and crypto analysis from some of the brightest minds in crypto, and sometimes offer a little insightful and snarky commentary. Always fresh, always interesting, and always crypto.
First published at Cryptocracy. Not to be construed as financial advice. Do your own research.
Connect with me as Allen Taylor or Cryptocracy on the following social channels:
Image credits: Reddit NFTs - Redditfloor.com via Blockworks; NFT and token-based voting - Raphael Spannocchi on Medium