The Fediverse, Cryptosocial Earnings, and Hive Tokens
Before I get to the meat of today's post, I want to give you the opportunity to listen to TwitterMigration: Rise of the Fediverse.
Defluenced is hosted by Unkle Bonehead and Yours Truly. Find more Defluenced episodes on the Defluenced website.
And now, without further ado, here are my cryptosocial earnings for the month of October 2022.
Actifit is an activity tracker like STEPN. Earnings are really slow, but they do add up. For October, I earned 39.708 AFIT tokens. That equates to $0.286334388 cents in USD.
Total Earnings (rounded down) = $.28
On Bastyon, the earnings have been even lower. I earned 0.008172 tokens for the month. Because PKOIN is worth only $.7057, that translates to 0.0057016044 in USD.
I may not be on Bastyon much longer. Everyone once in a while I get a message when I try to post that reads "Your grading has reached its limit in the past 24 hours," or something along those lines, and Bastyon won't publish that post. I don't know what that means and their white paper doesn't mention it.
Total Earnings (rounded down) = $.005
gFam is still my bread and butter. I earned 85.499955 XRP, which amounts to $39.3299793 USD.
As small as gFam is, I love the earnings even though I know my posts aren't getting a ton of traction. The platform is mostly people leaving short posts that show off their beautiful faces, hot bods, and office decor. As far as I can tell, I'm the only person regularly posting something substantive, and the only person talking about crypto. Still, the earnings aren't that bad.
Total Earnings (rounded down) = $39.32.
Enjoy a snippet of my discussion with gFam founder Adam Waring.
My earnings on Hive took a bounce in October. Hive Power earnings were 14.34 HP and HBD was 257.136. 250 of that was for a press release I wrote, so the remaining 7.136 was earned through posting. That equates to $6.973542 in HP and $257.136 in HBD.
Total Earnings (rounded down) = $264.10
ublish0xOn Publish0x, I earned 8.533 AMPL and 0.00768435 ETH in October. That amounts to a total of $22.174115382 in USD.
Total Earnings (rounded down) = $22.17
My earnings on Read.Cash and Noise.Cash were 0.0083935 in BCH. In USD, that amounts to $0.980276865.
Total Earnings (rounded down) = $0.98
On Torum, October earnings were 18.69 in XTM, which translates into $0.5279925 in USD.
Total Earnings (rounded down) = $0.52.
My Coil earnings were a total of 15 cents for the month of October. The same as it was in September but more than double what I earned in August.
Total Earnings = $.15
I earned 50.5 PRE in October, which translates into $2.921425 in USD. That's down from previous months, but I'm not crying.
Total Earnings (rounded down) = $2.92.
Total earnings, all websites, were $330.48537.
Rounded down, my total earnings (rounded down) on cryptosocial platforms in October 2022 amounted to $330.48.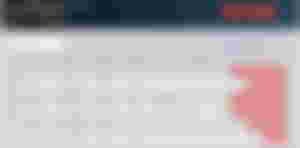 The above earnings does not include the extra tokens I've earned on Hive. I have not reported these tokens in the past and I don't figure their value because most of them are not listed on CoinMarketCap or CoinGecko. My account at Hive Engine indicates the total value of all my tokens is a measly $6.68. Here's a full list of my Hive tokens:
1UP = 12.69887293 tokens

ALIVE = 0.0002 tokens

ARCHON = 0.07049223 tokens

BEE = 0.01322731 tokens

BHT = 6.8974 tokens

CCC = 1.59719 tokens

CENT = 5.79769542 tokens

CTP = 0.433 tokens

Ecency Points = 469.75 points

FOODIE = 0.00075 tokens

HUSTLER = 0.01791655 tokens

LARYNX = 0.122 tokens

LASSECASH = 0.01030254 tokens

LEO = 30.4 tokens

MEME = 7.5423 tokens

NEOXAG = 246.94155496 tokens

PAL = 0.043 tokens

PESOS = 0.1 tokens

PIMP = 1.4701 tokens

POB = 11.09084689 tokens

POSH = 0.80915222 tokens

QueerCoin = 10 tokens

SEX = 0.015 tokens

SPORTS = 62,653.25 tokens

SPT = 3.232418 tokens

STEM = 0.000007 tokens

SWAP.HIVE = 0.14184019 tokens

VKBT = 0.05064713 tokens

WAIV = 29.90878407 tokens
Some of these tokens just show up out of the blue. I have no idea what they are. Case in point: QueerCoin just appeared in my wallet sometime during October. After months of posting, it just showed up. Other tokens showed up a while back then disappeared. For instance, I had 0.2 LOH for months until October, then they disappeared. I still don't know what LOH is.
The only tokens from this list I've actively pursued are Ecency Points, LEO, NEOXAG, PAL, and POSH.
Ecency Points are earned for posting to Hive from the Ecency.com front end. LEO is earned from posting to LeoFinance and have one's posts voted on by other LEO users. NEOXAG is earned by participating in Neoxian City, which is run by Hive witness Neoxian. PAL is another Hive community, but I don't participate in it much anymore. POSH is earned by tweeting Hive posts using the #Hive hashtag.
At some point, I'll likely trade any token I'm not interested in for Hive on Hive Engine. Most likely before the end of the year.
That's my earnings report for October 2022. I hope it encourages you.
Join the Discussion: What Will Elon Musk Do With Twitter?
Snark and commentary in italics. Inclusion of an item does not mean I agree or endorse the ideas presented. Of course, it also doesn't mean I don't either.
Cryptocracy is a decentralized newsletter published several times a week. I curate the latest news and crypto analysis from some of the brightest minds in crypto, and sometimes offer a little insightful and snarky commentary. Always fresh, always interesting, and always crypto.
First published at Cryptocracy. Not to be construed as financial advice. Do your own research.
Connect with me at: