November 2022: My Web3 Social Earnings
As you read this, I am sitting in a classroom with a hundred other authors learning how to turn book writing into a full-time income. And just in time too. My forthcoming book Web3 Social: How Creators Are Changing the World Wide Web will publish soon after the start of the new year. That book tells how other creators can use the Web3 platforms I'm playing on to monetize their content better, take control over their identities and intellectual property, and secure their future on the Web. Below are my Web3 social earnings for November 2022, by platform.

Actifit is an activity tracking app connected to the Hive blockchain. In other words, you can earn AFIT tokens as well as HIVE and HBD tokens. In November, I managed to scrape together 48.196 AFIT tokens. That translates into $0.252016884 USD.
November earnings (rounded down) = $0.25
You want to hear something funny? I earned more tokens on Bastyon in November than I did either the previous two months, and I didn't even post all month.
That's right. I quit posting on Bastyon in October, but my posts still managed to gather up 0.010178 PKOIN in the month of November, amounting to as USD value of $0.0061515832. That's almost as much as I made in September and October combined.
Because I'm rounding down my earnings on each platform to the nearest penny, it hardly seems worth mentioning that Bastyon earned me less than a penny in a month when I did no posting. I wonder if I'd have crossed that penny threshold if I had posted?
November earnings (rounded down) = $0.006
Despite its simplicity, gFam is still one of my favorite platforms. My earnings have gone down, however.
gFam earnings are down because they've shifted some of their tipping power to promoting contests and other activities that I don't participate in. It's not that those things don't have value. Rather, I just don't have the time because most of my Web3 social time is spent writing and spreading Cryptocracy around.
Still, gFam earned me 48.999727 XRP tokens in tips in November. Based on the value of XRP, my earnings in USD value were $19.697890254. That's my lowest month yet, but still pretty good as far as Web3 social earnings are concerned.
November earnings (rounded down) = $19.69
Hive has been good to me, especially in the last couple of months as I've been able to earn a few extra dollars writing press releases. I wrote one in October and now I've written another one in November, increasing my earnings by a considerable amount.
My HIVE token earnings were 16.051 for November and my HBD earnings were 257.479. 250 of that was for writing a press release.
My HIVE earnings in USD amounts to $5.7815702. My HBD earnings equal $254.8012184. Total earnings on the platform for the month of November were $260.5827886.
November earnings (rounded down) = $260.58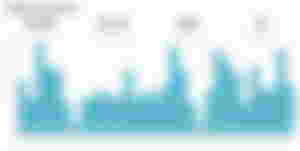 Publish0x is like a rock. It keeps producing income for me steadily and consistently. In November, I earned 8.0102 AMPL and 0.00679875 ETH. That translates into $8.61 and $8.76, respectively. My total earnings on the platform for November came to $17.50.
November earnings (rounded down) = $17.50
Read.Cash and Noise.Cash are also pretty consistent earners for me, though not as large earning machine as Publish0x or gFam. Still, I can count on it every month.
My token accumulation for November was 0.0150419. That amounts to a USD value of $1.688754113.
November earnings (rounded down) = $1.68
Torum is another steady earning machine. My problem with Torum is I don't always remember to pay it a visit, so I forget to drop in on some days. That lowers my earnings because you get XTM just for signing into your account and performing certain actions when you do. Still, 30 XTM for the month isn't bad. That's more than I get on some months.
30 XTM for November translates into $0.8745 USD. It isn't making me rich.
November earnings (rounded down) = $0.87
Coil doesn't earn me a lot. In fact, it costs me $5/month just to collect a few cents, but I expect that it will go up over time. In fact, I do see small but steady increases.
In November, Coil earned me a total of 19 cents. No tokens. Just plain old USD.
November earnings (rounded down) = $0.19
Presearch is the only search engine that pays me to make search, and I usually conduct a lot of searches. In November, I earned 41.2 in tokens. That's not as many as in other months, primarily because I ended a relationship with one client I was writing 4-5 articles a week for just because they wanted to KYC me. I still don't understand that.
Still, Presearch earned me $1.620808 in the month of November.
November earnings (rounded down) = $1.62
Since I've started tracking my earnings, at the beginning of this year, October was the best month I've had so far. November is the second best month. Total Web3 social earnings for November 2022 were $302.4129094. I'm not sneezing at that.
November earnings (rounded down) = $302.41
Cryptocracy is a decentralized newsletter published several times a week. I curate the latest news and crypto analysis from some of the brightest minds in crypto, and sometimes offer a little insightful and snarky commentary. Always fresh, always interesting, and always crypto. Original articles on Fridays.
First published at Cryptocracy. Not to be construed as financial advice. Do your own research.
Connect with me at: