Listen to the Defluenced Podcast Live
A couple of weeks ago, a reader of my book Cryptosocial: How Cryptocurrencies Are Changing Social Media contacted me and invited me to join him as cohost on a new podcast he was starting. Needless to say, I was flabbergasted and gobsmacked. But Uncle Bonehead and I had a couple of meetings to discuss it and decided to move forward. If I had chosen not to join him, I'm confident he would have moved forward without me. That's how boneheaded he is!
But I couldn't resist.
The name of the new podcast is Defluenced. We will be recording in a Discord server by that name in front of a live audience. You're welcome to join us. We will go live today at 3 p.m. EST.
The focus of Defluenced will be decentralized social media, the only podcast that I know of dedicated entirely to that topic. We will discuss everything related to decentralized social media, cryptosocial, Web3, NFTs, and more. Everyone who listens to us record will have a chance to ask questions during the show. We just have one question for you: Have you been defluenced?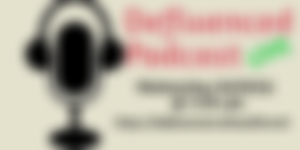 Bitcoin's volatility is uncharacteristically low. Its price fell below $19,000. The crypto market fell below $1 trillion. Again. Well, blow the man down.
Final update before Ethereum's Merge went live yesterday morning. Has that put the future of crypto at stake? On the bright side, it did cause ETH to bounce before falling below $1,600 again. Will the Merge crash or revive the market?
What the voices are saying:
The world needs more efficient blockchains, and ETH will be the winner in the long run. No matter how good PoS is for ETH, if equities tank, you can plan those markets dragging crypto down, as well. ETH, ETHW, and ETC are "trades" in this environment, not investments. Hodlers beware. - Chris Terry, BPSAA Board Member and VP Enterprise Solutions at SmartFi
Do you believe an Ethereum hard fork, where a PoW and a PoS Ethereum rise from the coming Merge, is feasible? Do you believe it WILL happen? Do you believe it CAN happen?
It's more than likely that a hard fork takes place – in fact, extremely likely. One only needs to turn back the clock a few years to examine Ethereum and Bitcoin events to understand what's at stake – no pun intended. Bitcoin Cash, BSV, and their many counterparts have amassed 10-figure market capitalizations, and Ethereum Classic scored quite a following of its own.

There huge money to be made in leveraging existing marketing and branding concepts to launch a new chain.
What would be the implications of such a hard fork?
The fragmentation of the Ethereum community, and thereby a weakened, less robust environment for decentralized applications. However, I would be very surprised to see two Ethereum chains competing on par with one another in the mid-term; much like Ethereum's dominance over Ethereum Classic and Bitcoin's extermination of its many hard forks, I anticipate that post-Merge, PoS Ethereum will take dominance in short time.
I'll have to agree with Shipp's assessments, especially that there is a lot of money to be made in encouraging a hard fork. If you want to know who stands to benefit, follow the money trail. HINT: Crypto exchanges will benefit greatly from having more coins and tokens to trade.
Binance is converting users' stablecoins into BUSD. Without asking permission first? See, this is why crypto has a bad name. If I held any stablecoin on Binance that was not Binance's stablecoin, I'd take it out right now and never use Binance again. I certainly won't be buying any BUSD. Funny they're making an exception for Tether. Don't go to the mailbox … there's nothing there.
Coinbase expands support for Solana.
Litecoin is going to be a movie star.
Reddit NFT avatars are selling on OpenSea for big bucks.
A crypto researcher raised $100,000 in a few short hours through a fake Ponzi scheme. If this doesn't scream "Trust no one," then I don't know what does. Seriously, folks. Do people even analyze things any more? If the details are obscure, I don't care if your mother is shilling it, back away. It's a flim-flam game.
How to start a crypto business.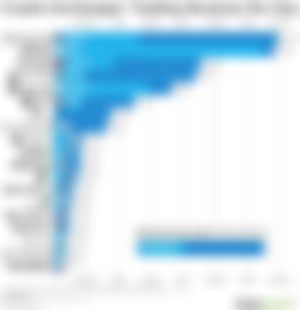 Renault is driving into The Sandbox.
Zappos founder launches NFT-based game for sports predictions.
6 blockchain media and cryptosocial media companies that should be on your radar.
LeoFinance and Actifit are sending four lucky Hivers to HiveFest in Amsterdam. Congratulations to the winners.
A hacker took over South Korean government's YouTube channel and streamed an interview of Elon Musk discussing cryptocurrency. I'm sure that sent Elon Musk to the moon—or to Mars.
Snark and commentary in italics, but I've been defluenced (not to be confused with confluenced).
Cryptocracy is a decentralized newsletter published several times a week. I curate the latest news and crypto analysis from some of the brightest minds in crypto, and sometimes offer a little insightful and snarky commentary. Always fresh, always interesting, and always crypto.
First published at Cryptocracy. Not to be construed as financial advice. Do your own research.