It's 2023, Time for a Happy Crypto New Year!
Happy New Year!
I hope 2022 was good to you, and I hope 2023 will be even better. Before I get on with the news, let's take a quick look back at 2022. These were the most popular Cryptocracy posts last year, in terms of Likes:
Book Cover: I Need Your Feedback - This poll was instrumental in helping me choose the book cover for my next book Web3 Social: How Creators Are Changing the World Wide Web. Due to publish later this month, I'm looking for people to help me with the launch. Keep reading for details.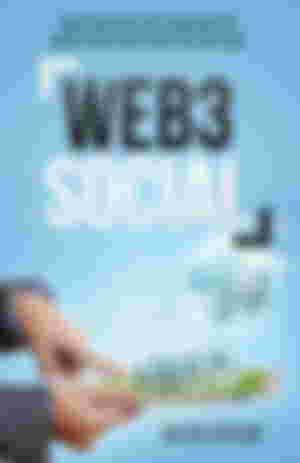 In terms of most popular by email opens, extracting everything before 2022 from the mix, the following five posts have seen the most opens by percentage of subscribers.
Entering into 2023, I've got some awesome news to share about Cryptocracy. I'll be making a huge announcement in the next few days. Meanwhile, if you want to join my book launch team for Web3 Social and you are a Substack subscriber, hit reply and let me know. If you're reading this newsletter on one of the social media platforms where it is posted, or you're driving by on Substack, send me a note to allen @ authorallentaylor.com and let me know you want in.
Since I've taken the last couple of weeks off, much of this news happened over the holidays.
Bitcoin predictions for 2023 range from $5,000 to $250,000. Bitcoin to enter "they will fight you" phase in 2023. How bitcoin mining companies will survive in 2023. Robert Kiyosaki, author of "Rich Dad, Poor Dad", says he is buying more BTC at current prices.
Ethereum prepares for Shanghai hard fork. What Vitalik Buterin is bullish about going into 2023.
The SEC has declared FTX's cryptocurrency FTT a security. No one should be surprised by this.
Caroline Ellison, Sam Bankman-Fried's (SBF) love-of-fraud interest, admits that she knew what she was doing was wrong. In plea court testimony, she admitted that FTX and Alameda Research purposefully concealed that Alameda Research had access to FTX funds. Of course she knew it was wrong, and so did SBF. What really strikes me about this story is the sheer hubris of thinking they could pull this off without getting caught. Did they really think that?
SBF was arrested and flown to his parents' home to await trial. Along the way, he got to travel business class and play on his computer in an American Airlines passenger lounge at John F. Kennedy International Airport. He's expected to enter a plea deal. While on house arrest, he cashes out $684,000. It would not surprise me to wake up one day and find that SBF is on the lam, taken off with a lot of money to some country without a U.S. extradition agreement. I know he's not supposed to do that, he knows he's not supposed to do that, and the people allowing him to walk around freely know he's not supposed to do that. That's probably why he'd do it. But I could be wrong. Good God, I hope I am.
Alameda Research sells $1.7 million in crypto. This is a liquidation process related to bankruptcy proceedings. There is an actual protocol to return funds to certain investors based priority established by risk. Last in line will be everyday traders.
Midas Investments reels from its FTX losses and shuts down. Did FTX kill crypto investing?
Ripple released 1 billion XRP on New Year's Day. John Deaton, attorney for XRP holders, says the SEC v. Ripple case will not end in settlement. Ripple seems to have the upper hand. Attorney Jeremy Hogan says he owns XRP because Ripple can't be sued again. BitBoy predicts Ripple to win and Gary Gensler to resign from the SEC. Will XRP move in 2023? The entire crypto market is on the edge of their seats to see how the SEC-Ripple case will turn out. Once the verdict is in, crypto investors will begin slinging dollar signs again. I think it will give a big boost to the market and restore some confidence in crypto. If Ripple wins, and they likely will, at least with a partial victory, that could be the catalyst for the next bull market.
Binance has made a play for Voyager Digital assets, but the U.S. could block or delay that deal. Binance users can now use Google Pay and Apple Pay.
Gemini Earn customers are suing Gemini founders Cameron and Tyler Winklevoss. These two dudes just can't stay out of court.
Genesis owes customers $900 million after FTX collapse.
The United States is the most successful crypto country in the world. Vietnam, more successful than Australia and Canada, is in the top 5.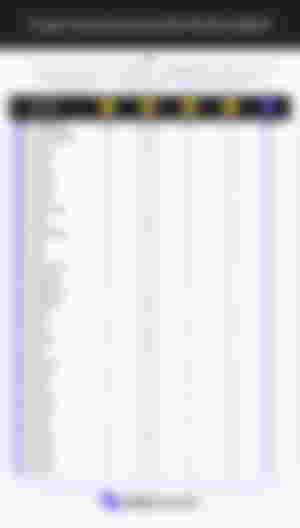 How to connect Coinbase to MetaMask. If you must.
5 coins that outperformed bitcoin and ether in 2022.
David C. Morris says there is less money in crypto and that's a good thing. Money in crypto ebbs and flows. It goes in, it goes out. It's been that way since bitcoin reared its beautiful head. It will continue to be that way until crypto is normalized (if it is ever normalized). If crypto is not ever normalized, expect volatility to continue, and expect the money to continue its flow in and out\.
The best 5 market performers in 2022. Top crypto trends in 2023. The most secure crypto wallets for 2023.
Klip increases subscriber count to 2 million.
One crypto analyst says to revoke your smart contracts approvals.
A bitcoin core developer says he lost 200+ BTC in a PGP hack job. Based on today's price, that's more than $3.3 million.
Fantom grew $2,108 percent in one year.
How social media celebrities influence the crypto market.
What is a Web3 antivirus, and is it necessary? The 4 pillars of Web3.
Institutional investors bet against Tether.
How fractional NFTs work. NFT lending jumps 10x in 2022.
The top 5 crypto fizzles in 2022. The top 5 crypto farming projects in 2023. 5 emerging trends in DeFi.
Snark and commentary are in italics. Inclusion of an item doesn't mean I agree or endorse the ideas presented. Of course, it also doesn't mean I don't.
Cryptocracy is a decentralized newsletter published several times a week. I curate the latest news and crypto analysis from some of the brightest minds in crypto, and sometimes offer a little insightful and snarky commentary. Always fresh, always interesting, and always crypto. Original articles on Fridays.
First published at Cryptocracy. Not to be construed as financial advice. Do your own research.