Is Bitcoin Dead?
Ethereum's electricity consumption dives 50 percent. Bitcoin's electricity consumption took a nose dive, too. Ethereum miners are reporting less profitability in recent months. A Chinese newspaper warns that bitcoin will fall to zero. Is bitcoin dead just because the media says it is? Who listens to the media anyway? Do the Chinese? Most Americans don't listen to it unless it confirms their biases.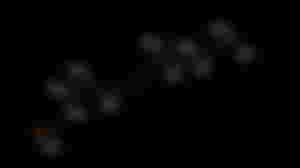 XRP surged 16 percent in 24 hours, leading the recovery.
Binance is launching a VIP platform for institutions. CEO Changpeng Zhao (CZ) says bitcoin could stay below $69,000 for two years. He also said free speech is "hard to define." Binance.US is cutting bitcoin trading fees to be more competitive. CZ likes to move against the grain. While his $69K prediction might seem to go against recent predictions, he could still be right even if Tim Draper is off by six months. Of course, no one has a crystal ball, but a few of these crypto dudes have some brass ones. And some are made of softer substances too—like marshmallow.
Why this market crash is different.
Meta and Microsoft team up to launch the Metaverse Standards Forum along with other big names in tech. The forum will establish industry standards to make their digital worlds mutually compatible. Is this just another power grab? 5 things your restaurant should do if you plan to cook in the metaverse. Sizzle. Pass the mustard, please.
Celsius seeks advisers for potential bankruptcy. Goldman Sachs wants to buy Celsius. I've said all along that when traditional financial institutions start buying into crypto, that's when crypto will go mainstream. If there's money to be made, firms like Goldman Sachs will find a way to make it. Buying Celsius would, in a sense, legitimize crypto lending, but it will bolster the financial arsenals of its buyers more.
Cardano Founder Charles Hoskinson recommends algorithmic regulation of crypto. He also said the bear market makes it easier to regulate. On another note, Cardano's Vasil upgrade is being delayed.
BlockFi raises deposit rates, eliminates free withdrawals. FTX wants to buy the lender. Expect more consolidations during the crypto winter. When spring hits, it will be an all new market.
$120 billion was invested into the metaverse in the first 5 months of 2022.
Candy maker Mars Inc. has filed for an NFT trademark for M&Ms. American Eagle Outfitters is launching an NFT apparel shop. I love peanut M&Ms, but I don't think they'd taste as good if they were non-fungible.
Aave CEO speaks about the community-centered approach to Web3. FOX Entertainment moves toward Web3.
Bitcoin of America wants to solve crypto's gender problem.
NFT lending is big business.
Stablecoin dominance hits all-time high.
How to protect your crypto against bankruptcy.
Was NFT.NYC 2022 like Woodstock? Were they half a million strong? Did they get back to the garden? Maybe not, but there was a Snoop Dogg sighting. What more could you ask for?
How to tell if a cryptocurrency is legitimate.
5 popular crypto businesses.
Snark and commentary in italics because I do not offer a Coke and a smile. Nor do I issue financial advice.
Cryptocracy is a decentralized newsletter published several times a week. I curate the latest news and crypto analysis from some of the brightest minds in crypto, and sometimes offer a little insightful and snarky commentary. Always fresh, always interesting, and always crypto.
First published at Cryptocracy. Not to be construed as financial advice.
Image credit: Rick Mulvey