How Russia's Ukraine Invasion is Impacting Cryptocurrencies
This week, immediately after Russia's invasion of Ukraine, cryptocurrency values plummeted. In fact, the market lost $250 billion in hours. Economists are now predicting Russia could use cryptocurrencies to get around sanctions issued by the U.S. and other nations. Not only that, but billionaires could use cryptocurrencies to do business with Russia, averting sanctions. In other words, the decentralized nature of cryptocurrencies is doing precisely what it was intended to do—offer an alternative finance mechanism outside of the centralized banking infrastructure, presenting both an upside and a downside to decentralization. Meanwhile, Ethereum co-founder Vitalik Buterin calls the Russian invasion a crime. The invasion drove the price of Tether to well over $1 on Ukraine crypto exchange Kuna and has become more popular than the U.S. dollar. Fortune calls it a "lone bright spot in crypto."
The largest decrease in value among cryptocurrencies following the Ukraine invasion was Cardano with a hefty 18 percent decline. Bitcoin and ether also plunged. However, bitcoin did stabilize.
NPR says the U.S. benefits by China's pullback on bitcoin. After Putin's attack on Ukraine, bitcoin donations flooded into Ukraine's military. Some analysts are predicting bitcoin to fall below $30,000. If that happens, it could cause a panic.
There are still those who claim bitcoin hurts the environment. While the Crypto Climate Accord is actively seeking solutions to make bitcoin more environmentally friendly, there are those who are asking if the leading cryptocurrency will ever be ecologically safe.
Tether reserves seem to have improved in quality. Some people, however, are calling for an independent audit of Tether's holdings.
The U.S. Securities and Exchange Commission (SEC) is gunning for cryptocurrencies. We all know about the SEC v. Ripple case. Fewer know about the SEC v. LBRY. The SEC has now cited the court's decision in the SEC v. LBRY case in its case against Ripple. Meanwhile, Elon Musk has thrown a punch at the SEC over Ripple's shoulder. Translation: Tesla's founder has made himself a part of the lawsuit. Musk said on Twitter, "I didn't start it, but I will end it."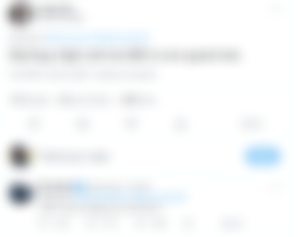 At his Museum of the Future talk in Dubai, Binance founder and CEO Changpeng Zhao says crypto is the money of the future.
Coinbase Q4 earnings were much better than expected. But there is doubt about its Q1 2022 earnings, expected to release in April even as profits surge.
Smart contract philanthropy — What is an enDAOment?
Digital asset investments saw a total inflows over $109 million in the last week.
China's supreme court calls digital currency an illegal fundraising method.
Would a central bank digital currency be a welcome addition to Australia's financial landscape?
How politics is shaping the U.S. Fed's digital currency.
How to find your own approach to crypto investing.
Internet Chat Relay was created in 1988, two years before the advent of the World Wide Web. That makes it a late development in pre-internet social communications (1983 is marked as the official beginning of the modern internet).
The essence of IRC is that it was designed for group communication but is more similar to Facebook Messenger and other internet chat protocols than an internet forum. That makes it distinctly different than BBSs because its nature allowed for groups to communicate instantly with each other by being logged into the system at the same time.
Like a BBS, IRC was text-based and required a moderator. However, groups of users could establish a channel that would allow them to create their own thread on a specific topic separate from the general conversation thread.
The IRC moderator was called the IRC operator, or IRCop. Each channel could have its own operator, called a channel operator. In that sense, the IRC operated more like a forum or Facebook group than a Usenet group and allowed anyone to access and post communications that were often unmoderated.
An excerpt from my forthcoming book Cryptosocial: How Cryptocurrencies Are Changing Social Media, to be published by Business Expert Press in March 2022. Want to read it? Join my launch team for more information.
Cryptocracy is a decentralized newsletter published 4 times a week. I curate the latest news and crypto analysis from some of the brightest minds in crypto, and sometimes offer a little insightful and snarky commentary. Always fresh, always interesting, and always crypto.
First published at Cryptocracy. Not to be construed as financial advice.