Ethereum Steals the Show, Web3 Looks for Its Identity
How bitcoin shatters the greatest illusion ever made. Bitcoin's "slowness" is its superpower. I couldn't agree more with both conclusions, but don't call me a maxi. Is Bitcoin the perfect settlement layer for building apps? Another Fed rate hike could impact BTC's price.
Coinbase can blacklist your staked Ethereum. Whoa! You'd better look at your smart contract. What would a post-Merge Ethereum hard fork mean for NFT licenses? The Chicago Mercantile Exchange has introduced ether futures trading. Merriam-Webster defines ETH as an altcoin. 4 things analysts are saying about the Merge, and one blockchain economist is saying ETH could become a store of value while miners are threatening to hard fork Ethereum within 24 hours after the Merge. All eyes are on Ethereum today as we approach the time of the Merge.
USDT is live on the NEAR Protocol.
Celsius to restructure to focus on crypto custody. This seems like a wise move.
Starbucks, Polygon partner on NFT-based loyalty program. How NFTs can boost customer loyalty. I've said for a long time that NFTs will be valuable for the management of customer loyalty programs. When businesses discover this, it will usher in the mainstream of Web3. Enjoy this deep dive into Polygon.
Crypto yields are beginning to pay less than government bonds. Who will invest in crypto when T-bill yields are higher? This isn't so much about which is the better investment—Treasury bills or crypto. It's about which is the better investment long-term versus short term. We are currently operating in an inverted yield curve environment, a rare situation where long-term Treasury bill yields are lower than short-term T-bill yields. Yesterday's 10-year Treasury rate, for instance, was 3.42 percent. The 2-year rate was 3.75 percent. The yield curve inversion has been a reliable indicator of recessions, however, there is wide disagreement over when it occurs and how it is measured. When it happens, investors tend to re-evaluate their mix of asset allocations within their portfolios. While crypto appears to be a risky short-term investment, its long-term prospects for higher yields is still solid. Savvy investors understand that and respond in one of two ways—HODL or move out of crypto and into other asset classes until the market cycle swings upward again. Don't be alarmed. Be cautious and make good decisions.
Doodle raises $54 million. How the 1-year-old NFT project became the next big thing. The top 5 failures of the NFT avatar hype. HINT: According to this author, Doodles is one of them. What are the other 4?
SWIFT is building its own blockchain.
Is Web3 experiencing an identity crisis? (THIS IS THE BEST READ OF THE DAY) This article has several great reading sections. One of those is on the Lens Protocol, which I'm looking forward to, not because of the NFT component but because of the social graph component. When social media transitions from siloed platforms that look and feel like walled gardens into a social graph that works much the same way as real-life social networks, that's when the Web will have truly bared its soul.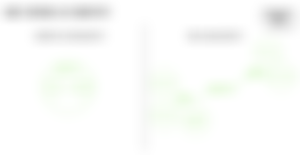 How Americans can recover crypto locked in Tornado Cash.
Citadel, Fidelity, Charles Schwab to launch a crypto exchange.
5 challenges of metaverse colleges.
The benefits of Web3 for authors.
Why a digital dollar is a bad idea. I wonder if anyone who opposes the idea of a digital dollar realizes that the dollar is already practically digital.
Brother of former Coinbase manager pleads guilty to insider trading charges.
The Linux Foundation is forming the OpenWallet Foundation. I'm a huge fan of open source and interoperability, but this will only be of value if the security of wallets built through this initiative is super tight.
The challenges of building a reputation in Web3.
The Overline Network is giving away free land. Today is the last day to claim yours. What do you have to lose? Click the link and we'll both get free land. There truly is no cost to you, however, you can buy virtual land if you want to.
Put Your Content to Work at Read.Cash/Noise.Cash. You do not want to miss this Clubhouse event tomorrow.
The Science DAO wants to open source scientific publishing.
7 ways to earn passive income from crypto.
Chipotle adds new menu item to the metaverse.
Digital currency service provider Abra is launching a bank.
Uruguay executive introduces crypto bill into Parliament.
Snark and commentary in italics.
Cryptocracy is a decentralized newsletter published several times a week. I curate the latest news and crypto analysis from some of the brightest minds in crypto, and sometimes offer a little insightful and snarky commentary. Always fresh, always interesting, and always crypto.
First published at Cryptocracy. Not to be construed as financial advice. Do your own research.