Ethereum is More Centralized Post-Merge, Thanks to Flashbots
Bitcoin fell to a new three-month low. Despite this, a Bloomberg analyst is doubling down on $100,000. But … could Goldman Sachs send BTC to $12,000? Whether it does or doesn't, bitcoin could be at the tail end of something. Enjoy this excerpt from "Bitcoin: Let There Be Pain":
It's a story that we have seen time after time since the creation of Bitcoin.  Just when people think the worst of the price action has come to an end.  That is when even more pain happens.  Up or down, the market typically does the exact opposite of what most people are expecting.  Only this time the market has been acting like it is on steroids. With the price of BTC moving much lower than most of us would have ever expected during the peak of this cycle.  After all, this is the first time in the history of Bitcoin that its price has dipped below the previous bull market cycle's peak price. (emphasis mine) What this all means is that we are in unprecedented territory. What we thought we knew, we no longer know.  There is more pain on the way and it is time to brace yourselves.
Now that Ethereum Merge is done, it's time for the Surge, the Verge, the Purge, and the Splurge. Institutions are still waiting to see on Ethereum. Maybe it's because the network has an overreliance on flashbots. The end game is to have 64 native Layer-2 sidechains for your Web3 activity. One developer says it will look like a bungee cord, but I'm seeing a hydra. What will that structure do for Ethereum's growing centralization problem? Santiment says only two addresses are responsible for adding new blocks, and that's after the Merge. 7 things you didn't know about Ethereum Co-founder Vitalik Buterin.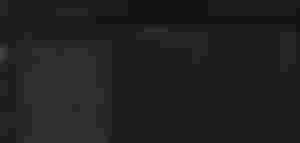 Does good news for Polygon translate into good news for MATIC?
Solana NFT sales have cooled.
Both Ripple and the Securities and Exchange Commission ask the judge ruling over their case to make a final judgment. The final judgment will come soon enough and we'll all know what District Judge Analisa Torres believes about XRP. Whichever side wins, I expect the other side to appeal.
Robinhood to list ADA.
Do Kwon says he's not on the run. He wants to cooperate, he really does. It's just that he must get his toenails polished. The Singapore police thought he was in their country, but it turns out he's not. Because they refused to polish his toenails. In case you're wondering, Kwon has no intention of telling you his location unless you're friends, you're planning to meet him somewhere, and you're playing a GPS-based Web3 game with him. I wonder why he didn't include "unless you're going to paint my toenails?"
Binance CEO Chanpeng Zhao says Biden crypto regulatory framework is A-OK with him.
What a Wall Street-backed crypto exchange means for Coinbase. I can't think of anything that screams optimism more than Wall Street firms like Charles Schwab, Fidelity Investments, and Citadel Securities aiming for the institutional market. I've said all along that two things will make crypto explode - regulation and institutional investment. Both of those developments are taking place right before our very eyes—right now.
3 barriers to Web3 mass adoption. 7 must-have skills for Web3 developers. Can big data deliver Web3 sustainability?
What is Web3, anyway?
Has Hollywood given up on NFTs? One VC investor sees NFTs being the ticket to crypto mass adoption. At least in gaming. Can NFTs preserve history? 3 NFT-capable tokens you can snag for less than $1. Just remember, it isn't the price that matters. It's the value.
How to create a crypto trading plan. If you plan on trading, you need one.
How payments work in the metaverse.
You can now buy a Ledger wallet at Best Buy.
Waves founder says DAO governance needs fixing.
Top 15 crypto app development companies.
Crypto lending offers worse yields than 3-month T-notes.
What happens to your assets if crypto platforms go bankrupt?
6 things to consider when choosing a hard wallet.
5 ways to learn about cryptocurrency. I'm disappointed they didn't mention joining some cryptosocial media platforms.
In Australia, one senator drafts a bill to regulate stablecoins.
Estonia's digital transformation could be preparing it for the metaverse.
Snark and commentary in italics. None of this is legal or financial advice. It's just for information and entertainment purposes. Somehow, I think you knew that.
Cryptocracy is a decentralized newsletter published several times a week. I curate the latest news and crypto analysis from some of the brightest minds in crypto, and sometimes offer a little insightful and snarky commentary. Always fresh, always interesting, and always crypto.
First published at Cryptocracy. Not to be construed as financial advice. Do your own research.
Image credit: Santiment