Cryptosocial Report, August 2022
It's time for another cryptosocial earnings report. No fluff. Let's begin.
Bastyon, ever faithfully the bastion, has me coming in this month with an humble chip on my shoulder. The token one earns on the platform is PKOIN, which is valued at just over 72 cents. That should give some encouragement as 100 PKOIN tokens will yield a $72 crop. Unfortunately, I don't own that field.
August Earnings = $0.0100198372
Let's call it a penny.
gFam has been a lot nicer to me. Other users tip me in XRP and XRP is worth a solid $.329 per token. It goes to show that it doesn't matter the value of the token in terms of how much you can earn on a platform. What matters is the quality of your posts, the number of your followers, how much engagement you can get, and how much each of your posts can earn, which leads to your aggregate or accumulated earnings. I'm fortunate to be on the groundfloor of gFam, and I think that makes a big difference.
August Earnings = $55.76
Of all the platforms I post to, Hive has the most potential. I'm just beginning to tap into it and, frankly, I think I'd make more money posting about anything other than crypto. When I was on Steemit, I published a lot of fiction and posted a lot about Splinterlands, both of which were popular then and earned me a lot of STEEM. So far, on Hive, I've been sharing my Cryptocracy content. Sometimes it earns and sometimes it burns, like an old-fashioned STD.
The numbers on Hive are a little deceiving because I also earn other tokens and Ecency Points. These have some value, but I didn't take the time to tally all the value of the tokens I've earned throughout the month because some of them are so small and I'll end up trading most of them for Hive later on in the year.
August Earnings = $4.3101015
After gFam, Publish0x earned me the most. What I like about Publish0x is that it is very consistent. I typically earn well from my posts and I get a lot of engagement on the posts. Thanks to all my readers and tippers who keep coming back for more abuse.
August Earnings = $20.14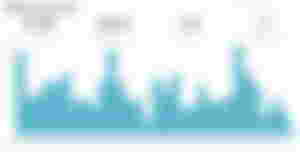 As always, Read.Cash and Noise.Cash do well enough to keep me returning. I'm looking forward to the day the random tip bot shows up again. For now, it's not too shabby but not as great as, say, Publish0x or gFam. My earnings fell in just below Hive's.
August Earnings = $3.84
Oh, don't forget! I'll be holding a microclass on Read.Cash/Noise.Cash at Clubhouse on September 15.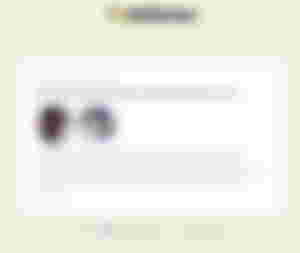 Torum has a nice community around it, but it's just another social media platform as far as I'm concerned. My earnings are inconsistent, primarily because I sometimes forget to make an appearance on days when I don't publish Cryptocracy. That limits my earnings.
August Earnings = $0.521833
Ain't that a pretty half dollar?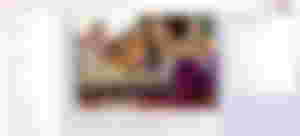 Actifit is starting to become pretty decent. I walk daily and earn AFIT tokens. Then I post my activity report each day on Hive, which also earns me a few Hive every day. The downside is AFIT tokens are worth less than a penny, so the number of AFIT tokens I earn every day are high but my dollar value of those tokens is pretty low.
August Earnings = $0.679586817
I don't know what happened to my Coil earnings. They were over $1 in June and over $2 in July. Suddenly, in August, they fell to almost nothing. I went several days without earning anything, but I think there is something amiss about the protocol. It seems to be broken as I'm now experiencing issues on gFam with my Coil protocol.
August Earnings = $.06
Presearch continues to earn me a consistent amount each month, though it has been declining for several months. In February, it was over $10. In March, over $7. In June, it was under $6. In July, it dropped below $5.
I'm not sure why the numbers are declining. Maybe I'm performing fewer searches.
August Earnings = $3.3279042
Total Earnings = $88.64 (rounded down)
The beautiful thing about these earnings is not the $88. The small amount I earn now just goes into a wallet for the day when the market turns and heads upward again. It's the future earnings I'm working for and I know that someday I'll be cashing out some Hive, some XRP, some BCH, and other tokens that I'm currently earning.
Cryptocracy is a decentralized newsletter published several times a week. I curate the latest news and crypto analysis from some of the brightest minds in crypto, and sometimes offer a little insightful and snarky commentary. Always fresh, always interesting, and always crypto.
First published at Cryptocracy. Not to be construed as financial advice. Do your own research.
Want to learn more about cryptosocial media? Check out my book Cryptosocial: How Cryptocurrencies Are Changing Social Media.
Connect with me at: