BTC Mining Difficulty Drops to 5%
Bitcoin mining difficulty drops to 5 percent, but has the bitcoin mining winter arrived? China's financial crisis and the strengthening U.S. dollar could have stark implications for bitcoin.
Ethereum held on exchanges hits a 4-year low and Ethereum 2.0 sees record staking. This time, developers say The Merge is actually happening right on time.
Coinbase and Flexa dispute the SEC's insistence that these 9 cryptocurrencies are securities. It's easy to see why they'd dispute that. RLY is a token protocol that allows creators to launch their own social tokens. People who own RLY aren't buying shares in a company and they're not making an investment. They're creating a secondary product that serves as a community-building tool. In that regard, RLY has utility. And it's just one example. On another note, Coinbase wins Best Prime Broker Award.
Binance says it does not stake or lend locked DOGE. Meanwhile, the SEC denies investigating Binance over BNB.
BlockFi had $600 million in crypto loans not backed by collateral in Q2 2022. Nexo, with declining deposits, is seeking other crypto lenders to snap up off the market. If Nexo can acquire just two or three failing crypto lenders, it could emerge from the crypto winter stronger and better than ever before. It will be a long-term contender and perhaps emerge as the de facto leader in crypto lending.
Ethereum Classic climbs 100 percent in 9 days.
NFT Worlds says it will spin off from Minecraft after the latter disses NFTs. Epic Games says it won't ban NFTs. Are third-party NFTs in games unethical?
Legal implications every project must consider when entering Web3. (A MUST-READ) You do not want to miss this one. Written by Michael Stelzner, founder of Social Media Examiner (SME), a thought leader if there ever was one. Forget that SME is a Web2 property. Stelzner is very much into Web3.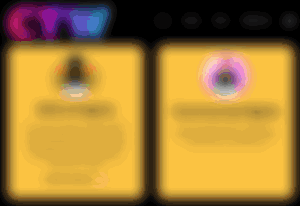 SEC Chair Gary Gensler says crypto lending firms fall under his jurisdiction.
7 opportunities and risks of the metaverse for small businesses. Because I run a small business, I'm always interested in what people have to say about the benefits of Web3, crypto, and the metaverse for small businesses.
Have you read the 7 red herrings of cryptocurrency? Full disclosure: A rant.
8 experts predict the future of cryptocurrencies for the rest of 2022.
Cred is suing Uphold, alleging the crypto wallet caused the crypo lender's bankruptcy.
Over 30 percent of crypto users will never buy an NFT. Are NFT's very different than cryptocurrencies?
Are bitcoin mining pools just delegated proof of stake (DPOS) with extra steps? (A DOGGONE GOOD READ)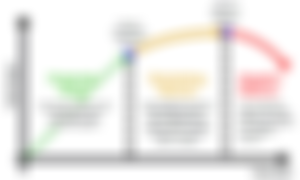 What is a DAO? It isn't "a group chat with a bank account—it's a flash mob with a mutual fund." Why DAOs are an important part of the blockchain. The best DAO applications in 2022.
Builders should not wait for recovery. They should keep building.
My Big Coin founder was convicted of crypto fraud.
Reimaging books with NFTs (AN ABSOLUTELY INCREDIBLE READ). I've been looking into literary NFTs for about a year now. I've explored several of the attempts mentioned in this article, and then some. So far, I haven't seen a single platform that has it down. Maybe that will change. I'm hoping that books as NFTs will take off, but the talk about buying shares in books has me a little uncomfortable because that could lead to the SEC's involvement. Still, this is a MUST-READ if you have any interest in books.
WazirX is a Web3 marketplace for gaming assets.
How the heck did Steemit end up on this list of best crypto information websites? I completely disagree with this list. CoinTelegraph and Decrypt are better than most of these listed here.
Ukraine intends to fund the restoration of physical monuments with NFTs.
The Bank of Central African States is being encouraged to issue a common digital currency.
Snark and commentary so good it's kissable. That's why I put it in italics.
Cryptocracy is a decentralized newsletter published several times a week. I curate the latest news and crypto analysis from some of the brightest minds in crypto, and sometimes offer a little insightful and snarky commentary. Always fresh, always interesting, and always crypto.
First published at Cryptocracy. Not to be construed as financial advice. Do your own research.
Image credit: Web3 - Social Media Examiner; DPOS - @edicted at Hive