Bitcoin's Head Fake and Lady Gaga's NFT
Bitcoin jumped to $21.8K, but was it a fakeout? Analyst says chart confirms bitcoin's bottom. On the other hand, derivatives data disagrees. Is earning a passive income with bitcoin dying? I wouldn't expect this to be the bottom, and I don't need a chart to tell me that. On the other hand, I don't need a chart to tell me bitcoin will rise again.
ETH 2.0 stakers face a much larger loss than ETH spot investors, according to one report. In fact, most of them are underwater. On a bright note, Ethereum's price jumped 19 percent this week. If you're struThe Securities and Exchange Commission (SEC) has filed an omnibus motion against Ripple to disallow up to 10 expert witnesses. The SEC suddenly thinks it's the king of the mountain.
The Securities and Exchange Commission (SEC) has filed an omnibus motion against Ripple to disallow up to 10 expert witnesses. The SEC suddenly thinks it's the king of the mountain.
Coinbase now supports Solana staking.
Binance.us gets a new CFO—former Paypal and Acorns exec.
Will USDC topple Tether? Is Elon Musk the studly mudly man of Mars?
Ethereum Name Service (ENS) shows 200 percent increase in registrations. ENS domain name speculation is going to be as big as Web2 domain name speculation in its prime. Maybe bigger.
Grayscale sues the SEC over rejection of its bitcoin ETF.
Meta is dumping Facebook logins as its metaverse ID system. Is it too late to save the metaverse, and are we headed toward a metaverse multiverse? Here's what you need to know about crime in the metaverse. Verizon and Meta are marrying each other in the metaverse. Does the metaverse need saving? If it does, it needs saving from Meta. Expect a hostile takeover attempt from Big Tech.
NFT sales are down 92 percent. Reddit is launching its own NFT avatar marketplace. Lady Gaga now has her own NFT. One man is using AI to discover the value of NFTs. Meanwhile, Cent has a new look and a new way to distribute NFTs. They're calling it Cent Pages. How many provocative celebrity NFTs can the market stand? Probably as many provocative music albums that enter the market. If it raises eyebrows, you can expect any of the leading musical artists to do it.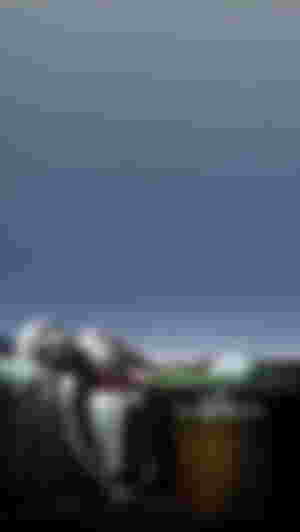 An elaborate LinkedIn scam led to one of the largest crypto heists ever.
Crypto regulation instances are rising fast, especially in North America. You'll want to read this report, from CUBE.
The 7 best stablecoins to buy right now.
Web3 projects have lost over $2 billion in hacks in 2022. What is the environmental impact of Web3? Polygon is enabling Web3 functionality in smartphones. And who are the Web3 police? If Web3 gets hacked as often as Web2 and can't find a solution to protect intellectual property, it will be no more useful than Web2.
The one factor that will drive future crypto prices. Here's a clue: Crypto markets now perform similar to traditional markets.
Crypto lenders who are in trouble.
Two leading crypto crash indicators. An NPR podcast episode.
Crypto: The Musical aims to be a Broadway sensation. While I find this prospect interesting, who wants to follow a lead character named Zoe? How original is that?
Chainproof, the world's first regulated smart contract insurance provider, has launched.
The EU's KYC rules are upsetting crypto's apple cart.
Policy think tank asks the Philippines to ban Binance.
Snark and commentary in italics, exactly as they should be.
Join me next Wednesday on the B2B Hour with Ryan Gerardi and Adam Waring!
We'll be talking about content monetization and ownership in Web3.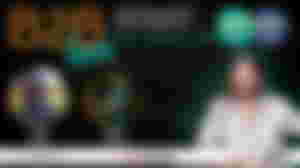 Cryptocracy is a decentralized newsletter published several times a week. I curate the latest news and crypto analysis from some of the brightest minds in crypto, and sometimes offer a little insightful and snarky commentary. Always fresh, always interesting, and always crypto.
First published at Cryptocracy. Not to be construed as financial advice. Do your own research.
Lady Gaga NFT image credit: Office Magazine