Bitcoin & Wall Street Don't Need Each Other
The first episode of the Defluenced podcast will air this coming Wednesday at 8 a.m. EST. Find it at the following podcast broadcast stations:
You'll also find us on Ecency and Hive. Hosted by @unklebonehead and yours truly.
We're not influencers, we're defluencers. Want to learn what defluenced is? Listen in. Join us on Discord on Tuesdays at 11 a.m. EST to hear the show live, ask questions, and join the conversation. And don't forget about the Defluenced website.
Don't forget! This Thursday, September 15 at 1 p.m. EST, I'll be teaching a microclass on Read.Cash/Noise.Cash titled "Put Your Content to Work at Read.Cash/ Noise.Cash." You don't want to miss this.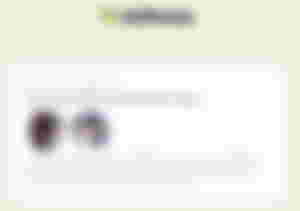 Why Wall Street doesn't need bitcoin and bitcoin doesn't need Wall Street. El Salvador's bitcoin experiment is a colossal failure.
Google hides an Easter egg before Ethereum Merge. Why the Merge matters to everyone. Singapore is the country most excited about the Merge.
Tether's smart contracts supply dips to 17-month low. Are algorithmic stablecoins history, and is USDC dominating the stablecoin market? The fallout from TerraUSD's crash may be felt for years to come. It looks as though USDC could overtake USDT as the leading stablecoin. Tether's recent rally could be a fake out. You can bet regulators are keeping an eye on the stablecoin market, so you should too.
Algorand reveals $35 million hole in its balance sheet. Thanks Holdnaut.
Top 10 U.S. states interested in cryptocurrencies. I'm not surprised by Texas, New York, and California, but Alaska? Here's a question to ask: What is it about these states that make them hotbeds of interest for crypto? Another interesting tidbit in this article is the massive ROI experienced by merchants who accept cryptocurrencies - 327 percent — plus a 40 percent increase in new customers. Go crypto!
Top smart contracts tokens gained 44 percent against U.S. dollar since June.
NFTs are driving up the cost of rare whiskies. Living digital collectibles, aka "dynamic NFTs," could be the next stage in the evolution of NFTs. Creators are upset over royalty-free NFTs. Maybe it's time to separate NFTs from digital art. On the other hand, NFT projects that succeed in the future will have to tell compelling stories. You can't get a buzz on whiskey NFTs, but that doesn't mean you can't have a dopamine rush. I'm a bit skeptical about dynamic NFTs, but I can see a use case. Taking the primary benefit away from NFTs—you know, royalties—is worse than throwing the baby out with the bath water. It's like throwing the baby out before she's in the bath. As far as telling compelling stories go, I scratch my head wondering why NFT projects aren't doing that already.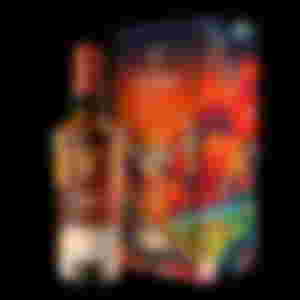 The Chamber of Digital Commerce wants to become a friend of the court in Ripple case. Ripple needs all the help it can get.
Crypto went through the wringer in 2022. What's next?
Ethereum and Polygon NFTs can be moved to IOTA Shimmer.
Popular crypto analyst Pomp says crypto price predictions are a "fool's game."
7 trends in DeFi. This is not your typical list. You'll find several surprises here, and some out-of-the-box thinking. Not bad for Medium.
Web3 games and metaverse projects raised $748 million in August. Animoca Brands raised another $110 million. JPMorgan is on a Web3 hiring spree. Founder of Minted Mojito says Web3 needs to attract more women. NEAR unveils $100 million venture capital fund for Web3 culture and entertainment.
Why immersive rights are necessary in the metaverse. The largest bank in Southeast Asia jumps into The Sandbox. Speaking of banks, the metaverse experience will likely transform banking. It will transform a lot of things.
7 frames for displaying your NFT art.
How social tokens can transform book publishing. From yours truly. Some of this is speculative, but that's because tokenized book publishing is still hot off the press. There aren't a lot of case studies. Yet.
5 things to like about Hive. You'll learn a lot more to like about Hive if you tune in to Defluenced this Tuesday at 11 a.m. EST.
Is Big Eyes the next big thing in NFT memes?
7 points to consider before starting a DAO. Or 8, depending on how you count them.
Mailchain launches first Web3 multi-wallet email platform.
Aussies lost $242 million to crypto scams in 2022. Australia exempts digital currencies from foreign currency taxation.
China wants a unified QR code system for digital yuan.
India unfreezes WazirX accounts.
Queensland: Crypto scam losses hit new high.
Snark and commentary in italics. Head in the clouds.
Cryptocracy is a decentralized newsletter published several times a week. I curate the latest news and crypto analysis from some of the brightest minds in crypto, and sometimes offer a little insightful and snarky commentary. Always fresh, always interesting, and always crypto.
First published at Cryptocracy. Not to be construed as financial advice. Do your own research.
Image credit: BlockBar via SCMP Style