Bitcoin Is Losing in the Dark Markets
Good morning!
Today, my wife and I set sail (as in, hop in our Chevy Express 1500 van and travel from Pennsylvania to Texas). We'll be on the road for about a week as we take our time and stroll through Virginia, North and South Carolina, Georgia, and the rest of the Bible belt toward my earthly home. We'll be there for a couple of months.
At any rate, today's newsletter is short so that we can prepare the van for travel and get on the road. See you on the other side! Enjoy the read.
If you think crypto winter has battered bitcoin investors, then you need to talk to a bitcoin miner. Here's why bitcoin mining will never go away. Russia could be preparing to mine bitcoin with flare gas. Yet, bitcoin is losing ground in the dark markets (A MUST-READ). At this point, if some bitcoiners wanted to transition away from proof-of-work, I don't think they could.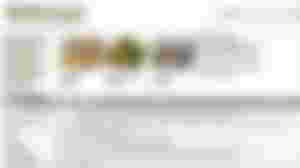 Nasdaq rings the opening bell for the first time in the metaverse. And K-12 schools are using the metaverse for education. Welcome to Wonderland. I'm Alice!
Binance has suspended deposits and withdrawals in Brazil.
Is Coinbase tarnishing its first-mover advantage?
The trades that triggered UST's collapse. You've got to see this.
Tether's new wave of redemptions.
Fed Chairman Jerome Powell says a digital dollar could maintain U.S. dominance. I've already said that. He must be reading Cryptocracy. Amsterdam is launching a digital currency to promote local economy.
Batman fans can influence the storyline with an NFT. This is going to be the wave of the literary future, I believe. Fans influencing the storying by purchasing the right to do so.
Immutable launches $500 million fund for Web3 games.
A Manhattan building lost $12.2 million in valuation after its owner listed it for crypto. Sometimes markets are just stupid.
Can Nic J. make Web3 accessible to everyone in Texas? If he puts a 10-gallon hat and snakeskin boots on it.
TVL in DeFi slips to $74 billion.
Now that crypto winter is here, where is the bubble?
DAO as a service.
The LawFirmDAO predicts the future of law firm partnerships.
FINRA wants to hire laid off digital currency employees.
5 VPNs that accept crypto.
Vitalik Buterin says crypto will not replace fiat money. I rarely disagree with Buterin. In this case, I'll continue to agree. Crypto will not replace fiat money. What will happen is governments will pull crypto into their regulatory frameworks. It will exist alongside fiat and be another monetary option for consumers in the nations where it is legal. I think that will be a good thing. The more choices, the better.
Hive Resource Credits are virtual assets? This Hive user presents a great argument. Of course they are!
Snark and commentary in italics. Not financial advice. Personal opinions only (except for the news). And today is Saturday! In case you didn't know.
Cryptocracy is a decentralized newsletter published several times a week. I curate the latest news and crypto analysis from some of the brightest minds in crypto, and sometimes offer a little insightful and snarky commentary. Always fresh, always interesting, and always crypto.
First published at Cryptocracy. Not to be construed as financial advice.
Image credit: Bitcoin Magazine