Bitcoin: Is It In a Bull or Bear Market?
Is bitcoin in a bull or a bear market? Is it time to panic? It's been over $40,000 a few times in the last few weeks, but has spent a lot of time under, even dipping below $38K. Yet, it has bounced back over $38,000 where it rides now. There are three reasons why bitcoin is moving between the short range it's been walking around in. May is typically a good month for bitcoin, but some analysts are predicting a different kind of month. In fact, it's so different that bitcoin's price correlation to stocks has diverged. Despite the uncertainty, one analyst is suggesting traders use the Iron Condor options strategy, and I can't help but wonder how long it will take before bitcoin becomes the global legal tender. I think it's time to offer a gentle reminder to do your own research and develop your own investment strategy.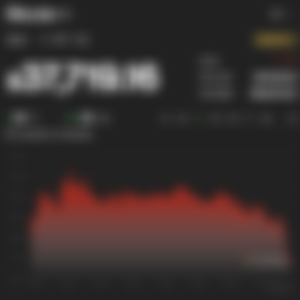 Interest in Ethereum Name Service reaches all-time high. ENS price surged 90 percent. As Web3 gains steam, I believe ENS, Unstoppable Domains, and other Web3 tools will become more popular. Now is the time to invest in Web3.
Coinbase CEO Brian Armstrong says there will be 1 billion crypto users in 10 years. I think that's a plausible prediction. Merchant Machine, a British financial intelligence company, has its own prediction: There will be 4.4 billion mobile wallet users by 2024. Of course, mobile wallets should not be confused with crypto wallets. They aren't the same thing.
Ripple CEO Brad Garlinghouse says its lawsuit with the SEC could resolve this year.
Second Life, the original virtual world, has hired its first chief marketing officer to spread the word about its metaverse. Over the weekend, Otherside rolled out NFT land sales called Otherdeeds and made so much money they crashed the Ethereum blockchain. Now, ApeCoin, the primary currency in Otherside, is falling. If you're hankering to know, you can make money selling real estate in the metaverse. Of course, selling real estate is not the only way to make money in the metaverse.
Craig Wright, an Australian businessman who has claimed to be Satoshi Nakamoto, is suing Coinbase and Kraken for allegedly passing off fake bitcoin.
The Wall Street Journal says the NFT market is collapsing, but the data says otherwise. Even Kraken's getting in on the craze.
The SEC has nearly doubled its crypto unit to crack down on abuse.
Riot Blockchain has sold off half of its April bitcoin production raising $10 million.
In South Korea, a digital asset exchange executive has been accused of spying for North Korea. As the plot thickens, the geopolitical uses for cryptocurrency just get broader by the day.
Canadians are less likely than Americans to use or invest in crypto.
Circle and OpenSea have backed DAO platform Syndicate in $6 million raise. A DAO called bZx has been hacked. Members are trying to get back stolen $55 million. One DeFi trading terminal has decided to let the DAO decide when, how, and where its token will be released.
Scroll down to the comments to read an interesting discussion on the identity of Satoshi Nakamoto and whether private money is legal.
Is the metaverse the future of social media?
The most popular NFT scams and how to avoid them.
As usual, snark and commentary are in italics.
Cryptocracy is a decentralized newsletter published 4 times a week. I curate the latest news and crypto analysis from some of the brightest minds in crypto, and sometimes offer a little insightful and snarky commentary. Always fresh, always interesting, and always crypto.
First published at Cryptocracy. Not to be construed as financial advice.