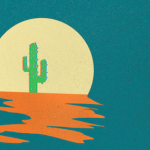 Labelling something as a problem feels pessimistic, and as we have just hung up our advent calendars and celebrated the 59th Shakespearian drama that characterises our great democracy, maybe today we'll try something different, and not talk about problems. This will avoid lodging any pessimistic connotations that the word problem might evoke in our brains, and give you, fellow traveler, some respite from the hectic world of the real. The word problem will therefore be avoided from this point out, so settle down.
Though, acknowledging that a pr**lems exists is inherently optimistic, because problems lead to finding solutions. Though today I have no solutions to provide, so I'll just avoid that anxiety provoking conundrum by avoiding the word entirely. In fact, I'll avoid the word solution from this point out as well, as it may remind us that some... pickles... have no solutions. One problem I just encountered is that if you put two (*) next to each other twice in the same paragraph, it just makes the text go bold, so I am limited in my censorship capacity, and I don't know if there is a solution to that particular problem.
Apologies.
BOTHERATION 6: Festive amazon adventures
The joyous story of Father Christmas coming down a chimney to deliver presents in exchange for milk and cookies is true. I know, the cynics among you stopped believing in Santa when you realised that the bully down the road got an awesome mountain bike and sweet little you only got a crappy jumper, but I assure you that he does exist. Today, Santa has evolved, upgraded and is more active than ever before. Today, instead of coming down a chimney, he delivers parcels using a global delivery network, and instead of accepting cookies he accepts cold hard cash. Semantics aside, Santa is indistinguishable from the magical legend of old.
As a 20 summin' who is in need of employment over the festive season, I am about to be interviewed to work at Santa's workshop as a fulfilment elf.
We all know that magic doesn't work in a world that follows the laws of thermodynamics, so having a peak behind the curtain to witness the magic of how Santa 2.0 managed to deliver millions of overnight amazon prime parcels to children across the world may be informative. Curiosity at how the miracle is performed is as high as the seasonal spirit!
Is Jeff so bold because it helps him wear a wig and fake beard for his part time gig as a Mall-Santa?
Do elves have labour rights?
Is Rudolph's nose just a $9.99 authors choice GU10 Red LED Spotlight Bulbs 5W AC 220-240V 120° Beam Angle MR16 GU10 Base Red Coloured Spot Light Bulb for Wall Washer Lamps, Landscape Lighting, Decorative Lighting, Mood Lighting (2-Pack, Red) [Energy Class A++] 4.5*?
These and many more questions will hopefully soon be answered.
For now, the uninformed hypothesis will have to wait to be developed further.
BOTHERATION 7: I used to believe in Santa
Hypothesising about how the world works is vital first step in bringing about meaningful change. And for now, the interconnected forces of automation, arbitrary gatekeeping, clueless leaders and the virtual world, seems to me to be leading to a society where the Jeff's of the world will do very well by being ahead of the curve, and where the systems of old might be painfully slow to react. Like Noah from biblical times, the young feeling the prophetic winds of change and building a crypto boat to avoid the techno-flood is a good idea. But what if the flood never comes? Maybe we could have spent our time having fun getting some sweet MLG no-scopes in Call of Duty War-zone, dictating Christmas-wish letters through Alexa, and leaving a glass of money and plate of more money by the fireplace for Jeff to consume on the night of Christmas Eve.
Maybe Jeff knows best, and we're just being stubborn about giving up our little bit of autonomy.
After all, Santa gave us hope by mythically creating material wealth out of thin air, and maybe Jeff has used his big noggin to crack the code and has managed to get us something for naught.
Maybe I should stop weeping into my eggnog and, topically for this time of year, accept my fate as Jesus did.
Maybe being an elf in the machine isn't so bad.
I'll let you know soon enough once I've got my Amazon warehouse employee's Christmas bonus.
For now, fellow traveler, here's a DIY advent calendar for you to print out and make at home. Simply put sticky notes with 24 numbers on them over all the snowflakes, and marvel at how amazing Mother Nature is at producing endless variety with only a slight change in initial conditions.
Now there's a miracle if I ever saw one!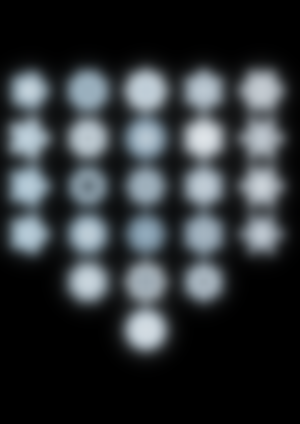 Thank you again for having given up your time to read what might honestly be complete nonsense (I'm not sure that putting words to paper is a good idea for someone a s clueless as me), and I sincerely wish you, fellow traveler, a good start to your holiday season.
Stay safe and warm,
b.
P.S.
For some reason writing the word "Jesus" mad me uncomfortable. I'm not sure why, as he seems to have been a decent enough fellow, but I feel like I should apologise none the less incase that was innapropriate.