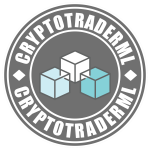 As the title says... what does it mean for you, or better yet: what are your hopes for your life being into cryptocurrency?
I started a few months ago. In some ways you could even say I'm a normie still, but at difference with full time normies, I truly believe in the major changes that blockchain technology can bring in the near future as well as it's decentralized finances. A way to make possible for almost every person in the world to join the conversation, not just being left behind or survive with the crumbs that big banks leave for them.
My day to day hasn't changed much since I started investing in crypto, as the adoption is relatively low (to none) in my city. For instance, it's almost impossible for me to go buy a cup of coffee and pay in crypto. Or buy any kind of product/service. So mainly it is a way of saving my hard earned money that will otherwise keep losing it's value (even more than US dollars).
I constantly think of the possibilities for crypto in first world countries where adoption is bigger or perhaps not so much bigger, but with more use-cases than in my experience.
I long for a future where exchanges of good and services payed with crypto are possible and in a day-to-day scheme. Both because the increasing value that digital assets have and also as a way of showing governments that we don't need their "control" over our finances. We can manage just fine without their meddling which is basically to live at our expenses.
"The State is, and always has been, the great single enemy of the human race, its liberty, happiness and progress" - Murry Rothbard
In many ways crypto is important for building wealth, both for individuals and communities commonly left behind. But also it brings hope for true freedom. To live by our own rules, not asking permission for having money or buying things we want (just think when you intend to buy something expensive, it is quite likely that you need to provide some proof of how you earned the money and stuff... like, give answers as to why do you want to use your own money... ffs).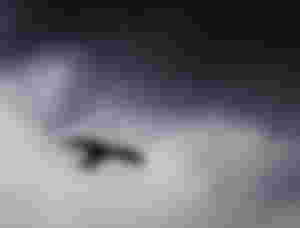 So in resume, my goal being more and more involved into crypto is to find financial freedom. Being able to do with my money whatever I want to do it. Move it cross-boarders without super high fees and low speed on transactions. Paying the middle man a lot of money just because some regulations says I can't transact certain assets on given conditions. And I almost forget... crypto (mainly BTC) is like joining the whole world into a single flag. We're all in this together, joining forces against the most corrupt and evil system human kind has suffered.
So here I would raise my glass for a 2021 with a great crypto market. For more people to discover it, join and gather forces towards that bright future that lays ahead. Cheers!!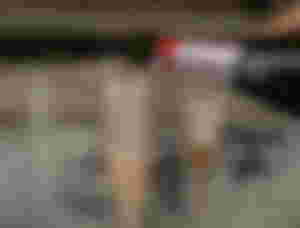 Sponsors of criptotrader92