After 10 years, it is here
Bleach is here. After almost 10 years of waiting, the famous anime series Bleach has been resumed.

Didn't I tell you that I love anime? Well now you know.
Precisely Bleach is the series by which I got hooked in this world of anime. And it's one of my favorites.
Bleach is a manga and anime series written and illustrated by Tite Kubo. The history is about the adventures of Ichigo Kurosaki, a teenager who accidentally absorbs the powers of a shinigami (Japanese personification of the God of death) called Rukia Kuchiki. Once Ichigo obtains these power, is forced to guide good souls after death and defend them from hollows (evil spirits that try to eat them).
The emision of the anime started in october of 2004 and ends in march of 2012.
Well, yesterday I saw the first chapter of the new story arc. After 10 years they decided to go ahead with another part of his history.
However, I don't know if it's because of the expectation or because of the time I've spent without seeing this series, but I felt this first chapter was a bit weak. Or maybe it's because it's the first chapter and I needed to introduce the new story.
Now waiting for the second chapter I am faced with a dilemma:
I watch the chapters every week as they come out.
I let them build up and then I watch them all as a marathon.
The truth is that the second option is the one I like, but the expectation and the knowledge that there is a new chapter available makes it difficult for me.
If you haven't seen it, I recommend you do. And if you're an anime fan, then you know there's a new season of Bleach to add to your playlist.
I only need them to recover Hunter X Hunter.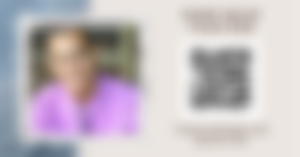 If you can not scan the QR code click here