My phone is full of my furbabies' videos that I uploaded some of them at Tiktok. As i try to think of something to write, the song I used to make the video about Matty my newly adopted dog kept on playing on my mind so I might as well try to write something about it. It somehow compliments how today my sunday is like so here's the video:
I would mention about Matty from time to time here in some articles and I refer to him as a dog I fostered. He is actually rescued by a friend running in a busy highway one early evening in July. He was running with a chain leash attached to him and my friend even asked the driver of the jeep she was riding to stop in order for her to contain Matty. I am amazed by my friend how she was able to spot him considering it's evening, it's almost dark and Matty is colored black. Matty was so matted and dirty, full of tick and fleas and he obviously looked neglected by his owner. My friend who rescued him has a lot of family health problems a week after he got Matty and i volunteered to take him in for the mean time. 3 months later and Matty is still with me, he already felt at home, he used to be shy and a loner but lately he is initiating playtime with our other dogs. He obviously is thriving and loving his new home with us. So i messaged my friend what her plans for Matty is and to make the long story short, we agreed to co own Matty. So oops, I took back my words that I will stop with 9 dogs and will not add more. 🙈😅 As for my husband's knowledge of Matty's status, i haven't told him yet but i don't think it'll matter. I think he likes Matty anyway. 😅😜

Here are some of Matty's pictures. Our dogs Hermes and Prada had their 2nd birthday last August and since we don't know Matty's birthday I included him and made it his birthday too.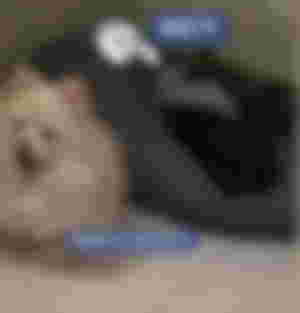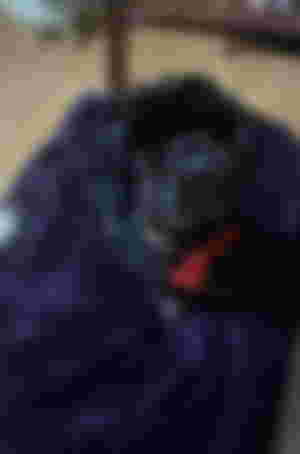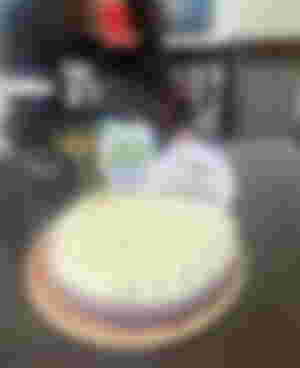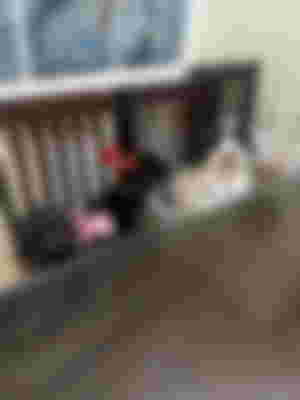 So now I have 4 black dogs LOL! (Pepper, Kisses, Prada and Matty) Matty is the tiniest adult shih tzu I have seen and weighs only 2 kilos so it wasn't hard for me to decide about keeping him because of his size. If Prada and Hermes (the 2 dogs above) is just 2 yrs.old, I estimated Matty to be 4 or 5 yrs. old.
Remember Clawi? the hit and run dog we rescued last September who has broken pelvic bones that was initially planned to have pelvic reconstruction via surgery and may go totally crippled? Here she is now almost a month after being rescued:
Clawi's amazing healing inspite of all those depressing diagnosis presented to us by her vet is a testimony of how God answers prayers. I really lifted up to the Lord my predicament about Clawi and the loving and compassionate God that he is, He delivered. The promise of always being there for us. Trials are there for us to strengthen us and to test us and it is up to us to respond if it will be in faith or in defeat and disbelief.
Clawi will be up for adoption soon, atleast before Christmas. I pray she gets to go home to a loving family who will pamper her and shower her with love and will never give up on her.

Having multiple dogs are indeed tiring but i wouldn't have it any other way. It requires passion and dedication and getting educated on how to take care of them better everyday. For me, i always make it a point to make time with them individually or as a group. I make sure all of them are getting hugs and being assured vocally as well as in actions that they are loved in order for them to thrive, feel loved and feel accepted. Here are some play times I do with them.

Shaniya whom i fondly called Shaningning is the smallest among our furbabies. I adopter her from a breeder when she was 2 yrs. old. Unlike Matty who is beginning to socialize, Shaniya remains to be a loner. It's been 2 years since we went home in Taguig and we left her toy husky that she likes to play with and dominate. I believe the reason she likes the said toy because it is smaller than her compared to our other dogs who are bigger than her. My husband is again home for vacation and my only request to him before travelling back here is to get Shaniya's toy husky that we left in our humble place in Taguig. So here's a video of Shaniya's reunion with her toy 😅
Have a blessed Sunday everyone. Hug your pets if you have. They are created by God to for us to be their stewards so let's do our best to love and protect them. They deserve it. 💕
Do stop by also and check the works of my sponsors below. Super happy and thankful to @Eylz2021 for the sponsorship renewal. I feel blessed to be noticed and be a part of your roster.