27-06-2022 (Dear Diary)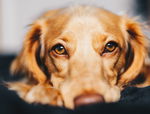 It is my first day of writing the diary in digital format (before that I used to right in a real diary). I write every day and I love doing it because when I read it back I laugh at the memories and the foolishness of mine and that makes me feel cute. I suggest that if you are here and reading this please consider writing the diary it will be so helpful.
I am seeing a psychiatrist for the last 2 months and I am in a better position now. I can say that because.
a) I am not suicidal anymore.
b) I am able to study properly.
c) I don't think about the past anymore.
d) I can concentrate while studying.
But I am not at my best and I am struggling with a lot that I slowly and gradually will overcome.
I woke up at 7 am to be precise it was 7:30 am.
After exercising and daily routine I opened youtube and watched two lectures on the difference between International law and Municipal law and then I read the same from the book on International law (HO Agarwal).

It was almost 12:30 pm, I bathed and had Lunch.

I listened to one of my favourite songs of all time "be happy", the link to the song is here.
I listen to this song almost every day and enjoy it to the fullest.
It is summer here and I eat mangoes almost every day, today I ate 6 mangos (5 Dasahari and 1 Langda) these are very popular mangos in north India.

I will not be having dinner because of heavy eating of mangos and will eat something light.

I am about to be a lawyer in the next 3 years, one thing that concerns me the most is and has been pointed out by many people around me that I am an introvert with very bad socializing skills my profession needs interaction and socialization being an introvert I am lacking in these skills. They say if I want to be a better lawyer I have to excel in those areas as well along with the studies of the law of course if you have any suggestions regarding it please do not hesitate to comment and give your valuable input on this little issue of mine I will be very grateful.

I will now be studying till 12 o clock and then I will sleep.

this is all I did today.

thank you for reading this goodbye.