SugarBun Borneo Asian Food Restaurant, Conezion Putrajaya | Nostalgia and Comfort Food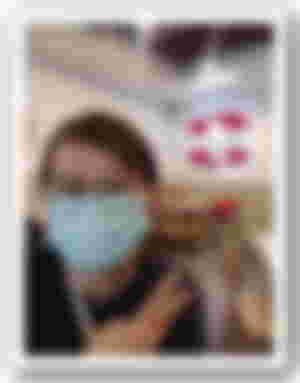 Hi all...I will share about our trip to Sugarbun Borneo Asian Food Restaurant located at Conezion, IOI Resort City, Putraya (Malaysia). I know it sounds not so interesting since there are plenty of nicer places or restaurants for anyone to visit. So what is so special about this restaurant? If you are a Sarawakian (East Malaysian from Borneo), you would know this place very well. Perhaps if you are like me, this restaurant is your first introduction to the world of fast-food chains before being introduced to the international ones like McDonalds, KFC, Burger King etc. Here's a bit of introduction about this place, quoted directly from their website:
Established in 1979, we have grown from a humble ice cream parlour into an innovative Food and Beverage Franchise Restaurant Brand. With monumental presence in Sarawak (East Malaysia) (even in rural towns such as Mukah, Kapit and Saratok), we have moved into international markets successfully - Brunei Darussalam, Bangladesh, Australia and Indonesia.
Many of us grew up with this fast-food chain. Many of my memorable moments in life were celebrated at their various branches throughout Sarawak - my first date, hang out with friends, countless family meals, and even an ugly break-up where I splashed a cup of Coke (or Pepsi) at my two-timing ex-boyfriend! I have so many memories of this place! Of course, I don't mean this outlet at Conezion but this fast-food chain, in general.
So, when I heard they are opening an outlet at Conezion, I was very excited. We live not very far from Putrajaya (Malaysia's federal administrative capital), so this place is fairly close to us. There are other outlets around Klang Valley, but most are located in downtown Kuala Lumpur, where traffic and parking spaces are horrendous.
The drive to IOI Resort City/Conezion was roughly 20 minutes from our apartment. I have never really explored this place despite staying close by. I prefer to visit parks and nature and often avoid commercial buildings and spaces. Malls bored me to death simply because they all look the same. I don't understand the excitement of crowding a place where the goods have exorbitant prices. It is just a waste of time and money. I don't shop at high-end shops or buy branded stuff and prefer to shop for clothes or groceries at hypermarkets where the prices are lower. But that is just me.
So these buildings greeted us as we drove into the area. Condominiums, 5-stars hotels, and corporate establishments.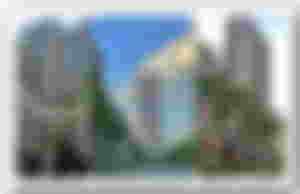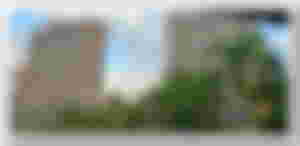 It wasn't hard to locate the restaurant because it faced the main road. The sign - Borneo Asian Food. There are two 'versions' of this restaurant:
The classic SugarBun

Borneo Asian Food - these outlets are only available in Klang Valley
This year (2016), we have launched "SugarBun - Borneo Asian Food" in Kuala Lumpur through a fresh, multi-stall concept, with each stall promising specific signatures. With this, we have reduced our service times and simplified operational processes. We intend to bring the best food from East Malaysia to the world, under one roof. ~ Source: SugarBun website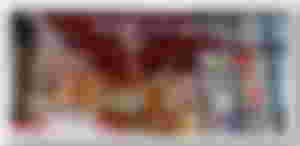 The menu. Unlike the classic SugarBun, BAF doesn't offer a wide variety of selections, but they do include their signature dishes -
Broasted Chicken Meal

Saucy Kano Broasted Chicken Meal

Borneo Eco Fish Meal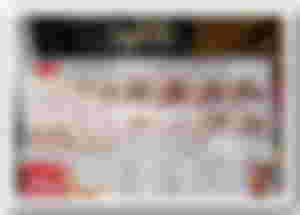 We ordered a set of Broasted Chicken Meal, and a set of Broasted Chicken & Fish Fillet Meal. We decided not to dine in to avoid the evening crowd, so we did take-aways.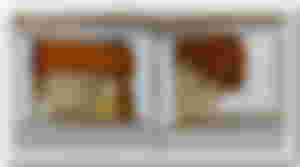 The classic packaging!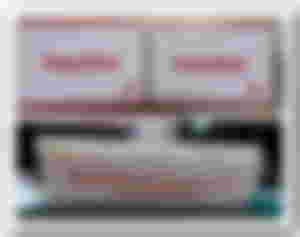 Here's a short video of the interior. Check it out here. The place was void of customers, but they started to trickle in by the time we left.
We paid for the food and left. The sun was setting by the time we left, so I took a snap.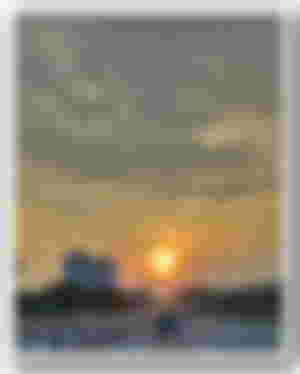 That's it for now. If you read this far, thank you. I appreciate it so much! Kindly give me a follow if you like my content. I mostly write about making art, life musing, and our mundane yet charming family life here in Klang Valley, Malaysia.
Thank you for visiting and reading my post. I hope you like it!
My First NFT Collection – Stencil 2017 – Is Now Available On OpenSea

My Second NFT Collection – Oli Kawaii Verse – Is Now Available On OpenSea

Sponsors of coloringiship