Let's Get Goofy With the Kids | ASEAN Hive Community GIF Challenge
Hi all...this post is entirely different from any post I have ever made. It's time to get goofy with the kids! As the title suggests, this post is my entry to the first ASEAN Hive Community GIF Challenge. (Note: if any of you are in Hive, feel free to give me a a follow. You may leave your Hive handle in the comments below ;)
I haven't participated in any Hive contest or challenge since my Steemit days, which was a couple of years ago? I used to be active in Steemit art contests back in the days, and I remember they used to be fun. Maybe it was just my luck, but somehow, I always won something hehehe...I kind of miss those contests. I am not sure if any of those contest organizers are still around, maybe they are, but I haven't come across any of them here on Hive. I took a couple of years of hiatus from Hive since the debacle with Justin Sun (on Steemit) and the whales' war. I felt the environment on Steemit was toxic at that time, and it was not fun anymore when everyone started to take sides. Anyway, enough of my rambling, and let's get back to the post's main topic.
I took these pictures about 2 years ago when we were under the first lockdown. We were stuck at home all day, every day, and everyone was getting on everyone's nerves. The kids were restless because they couldn't go out. And so did my husband and I. We were getting frustrated with the fear of Covid and the uncertainties it brought. So what did we do? Face Warp app came to the rescue! I downloaded the app from Google Playstore just for fun with the kids. I remember we laughed so much while using the app and generated all kinds of silly faces. I saved the generated images and uploaded them to Google Photos. They remained there, forgotten for a couple of years until @justinparke announced he is hosting a brand new ASEAN Hive community challenge. I didn't have any idea what to submit or where to begin. I am not creative in creating funny stuff. Then I remember I had these photos from Face Warp. Great idea! I downloaded them, edited and combined them all to become four different GIFs.
The first GIF is the combination of my daughter's silly faces 😂.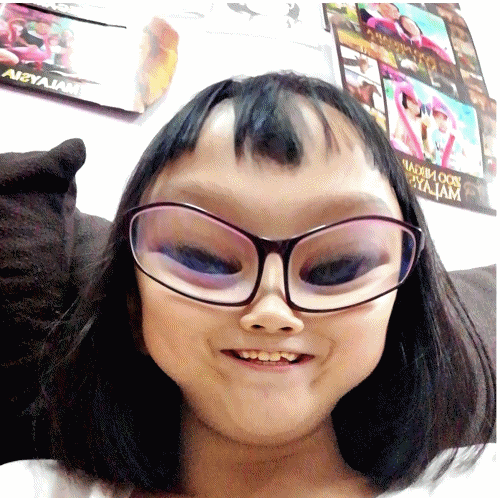 And the second GIF is my son's 😂.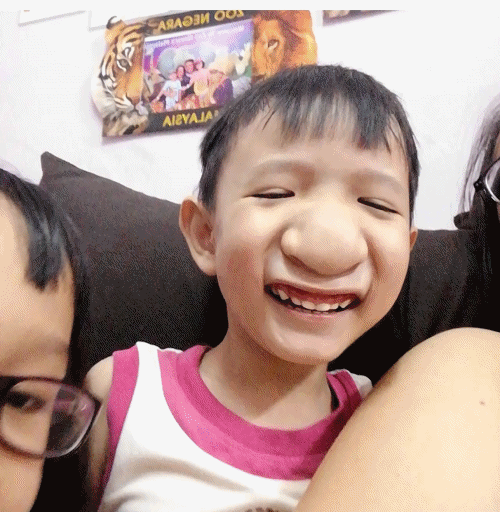 And of course...that's me, looking like a disgruntled Na'vi's housewife 🤣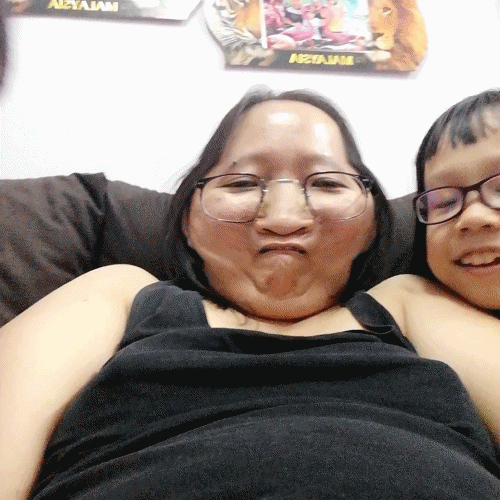 And my hubby was not spared too. He reminded me of Worf, son of Mogh, the pure-blooded Klingon at heart. Minus the hair and beard, of course 🤣.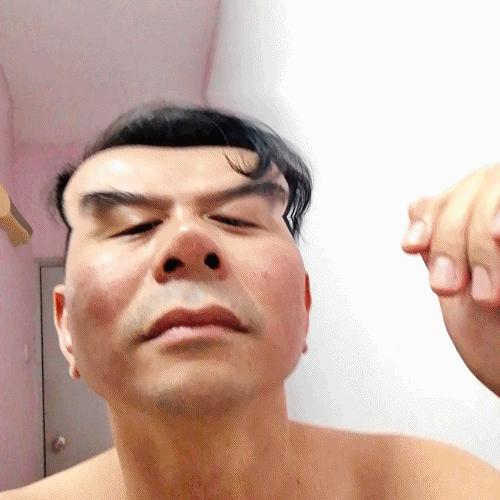 So that's our entry for this week's challenge. I don't know if it will make the cut, but if it doesn't, that's perfectly okay! We just want to have fun and a good laugh!
---
That's it for now. If you read this far, thank you. I appreciate it so much! Kindly give me a follow if you like my content. I mostly write about making art, life musing, and our mundane yet charming family life here in Klang Valley, Malaysia.
Thank you for visiting and reading my post. I hope you like it!
My First NFT Collection – Stencil 2017 – Is Now Available On OpenSea

My Second NFT Collection – Oli Kawaii Verse – Is Now Available On OpenSea

Sponsors of coloringiship