Celebrating My Hubby 46th Birthday
Hi all...how was your weekend? I hope you had a great time whatever you did throughout the weekend. We celebrated my hubby's 46th birthday yesterday. However, we didn't plan any big and grand celebration for him. We usually don't make a habit of celebrating birthdays with parties or things like that. We prefer not to make a big fuss about it and choose to celebrate it simply within the family or with close friends. I noticed that in some countries, at least those people who share their birthday celebrations on Hive, they made birthdays a very special occasion. They would typically hold a feast with grand decor and mouth-watering food.
Regardless of how you choose to celebrate it, the most important thing is you have fun and use that special day to encourage and appreciate the birthday girl/boy. It's just different strokes for different folks.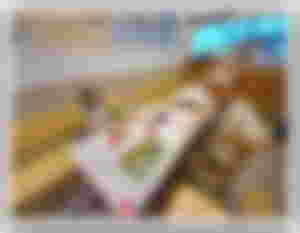 Initially, I wanted to buy him a cake, but he said it wasn't necessary because he had a dental procedure a day prior and still felt uncomfortable. A cake would aggravate it further, and he decided not to have one this year.
The kids wished him heartfelt birthday wishes early in the morning. They were eager to celebrate because they were hoping to have a taste of the birthday cake! Unfortunately, there was no cake this year 😂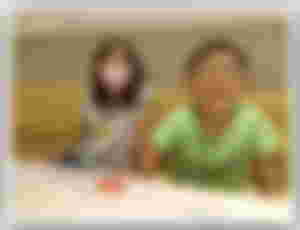 We spent some quality time and went grocery shopping at Aeon hypermarket. We even made a trip to our optician to get a new prescription glasses for me. I usually get my vision examined at least once every couple of years and change my glasses. I have been wearing spectacles since I was 10 years old. But my vision readings/vitals don't change much for the past 30-plus years. The only difference is now that I am in my 40s, I have presbyopia, too, which means my glasses are multi-focal.
We head to Borneo Asian Food (SugarBun) to have our dinner. My husband ordered a set of rice and chicken soup that he shared with the son.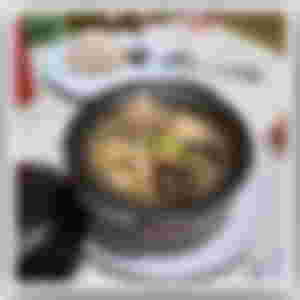 This was my daughter's dinner.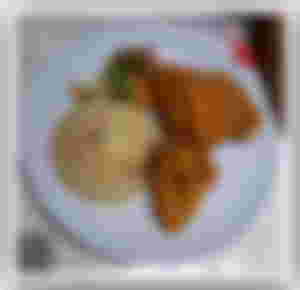 And mine - fried tilapia and rice. I wish we could have a vegetable option, but sadly it wasn't on the menu 🤦‍♀.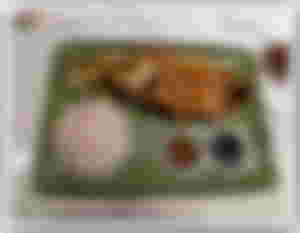 And a picture of the birthday boy. Yup, he turns 46 and still rocking it. We are just grateful that he is still blessed with good health, but it doesn't mean he can indulge in whatever unhealthy food whenever he wants 😅. But I think his top priority is to have a more work-life balance. His job as a Broadcasting System Integrator could be very stressful and challenging. And his busy work schedule was the main reason he couldn't write here on Hive 😏.
Happy birthday, mi amor 😘
May the LORD bless you and protect you. May the LORD smile on you and be gracious to you. May the LORD show you his favor and give you his peace. ~ Numbers 6:24-26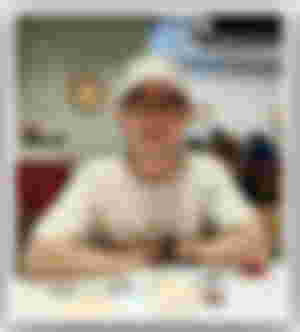 _________________________________________________
Thank you for visiting and reading my post. I hope you like it!
My First NFT Collection – Stencil 2017 – Is Now Available On OpenSea

My Second NFT Collection – Oli Kawaii Verse – Is Now Available On OpenSea

Sponsors of coloringiship