What I Did For our Arts Subject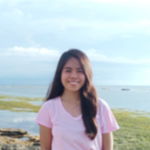 During our mid-year semester, we had an Arts Appreciation subject and we did a lot of things to apply what we have learned.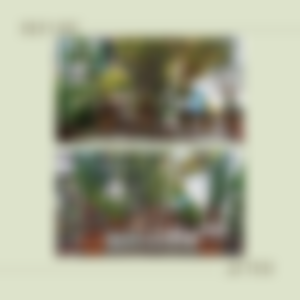 This plant stand was in my mother's gardening area. She got into gardening when it was a trend. But, these days she got really busy so she couldn't take care of her plants that much anymore. I happen to see it and took it the opportunity to try improving it.
The plants grew too tall and they don't look good anymore. There was no organization on the placement of the plants – some plants were too short and beside them were plants that were too tall. There was no sense of uniformity too. The overall look of the plant stand were dull and empty.
Hoping to make it look better, I started by cleaning the place. I relocated the plants that do not suit the plant stand. I could not replace the plant stand to a better one because we do not have anything else. It was only a makeshift plant stand made from residual materials. I tried to find plants that are smaller to replace the old ones.
I placed the new tall plants away from each other. Between them, I placed smaller plants. I tried to place similar looking plants because I didn't have two plants of the same kind. I tried to make the volume of the leaves of the plants in the two sides similar. With this, I achieved a sense of uniformity and balance. It had more harmony by having plants and pots with the same colors. By having the pattern of tall plants then small plants in between, I created rhythm in it.
I placed empty pots in between in order to avoid making it look too crowded. Having so many plants and leaves in this small plant stand is too much. But, in order not to make the sides too empty either I placed another tall plants on the sides under the plant stand. Looking at it overall, there is proportion achieved.
It was tiring to carry pots all by myself but it was satisfying to see what I worked hard for. I hope to learn more about designing different things. This art activity was a good opportunity.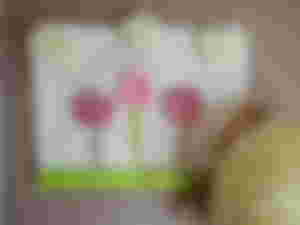 This is a simple crochet art I made. This is only a simple garden with some flowers and butterflies. In the past, I have always liked to compare myself to a butterfly. Butterflies look fragile and small but they are incredible creatures who can travel far and long. I may be weak in some things but I have the capability to endure the long and difficult path of life I have taken, especially in my course BSA. Like butterflies with different prints, I like to think that everyone is unique. I am different with other people in some aspects but that does not make me weird. It makes us all beautiful.
But, at present I have realized that I am not just a butterfly. I can compare myaelf to a whole garden. After time, I have grown. I have widened my perspective in some things. I have learned to be betterat expressing myself. Like a garden where flowers grow, I have become a person that let parts of me to grow.
As you can see, this is only a simple garden with not so much plants going on. That's because, just like it, I am still growing. I am still improving myself. But this also shows that I am just a simple person.
Lastly, I am the one who crochets my life. I made myself better through the inspiration of the people around me. But, there are some parts of me that aren't the same as others like how the grass is a different material but it's okay to be a little different.
---
Those are the little things I have made for our subject. I am not an artist so thet weren't really wonderful but I'm proud to have accomplished something.