Wanna Play This or That: Fashion Edition?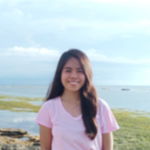 Surely, many of us have an interest on what we wear and the styles we want to wear. We want to look good, decent and presentable.
I never really had too much interest on fashion. I just wore whatever is comfortable. But during the pandemic, I started buying clothes and started thinking of cute outfits I never wore before. People really change.
There are a lot of trendy outfit styles these days. All of them are good. You just have to find what suits you the best or what you really want to wear.
Go for it, whatever it is! Flaunt that outfit in your social media accounts. What matters is you're confident and happy about it.
So let's play a simple game. Let's play This or That but make it fashion edition. Maybe you can see more of what you want to wear?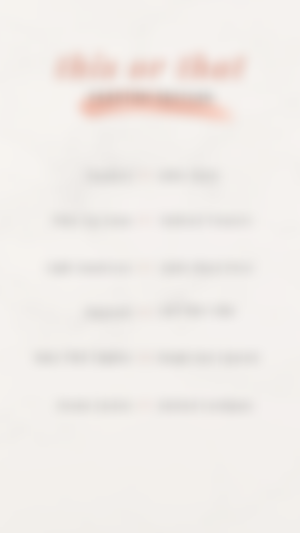 This is a no-brainer. I like sneakers more than heels in every parallel universe. I don't even have a heels. I only have sneakers and I prefer white ones.
Not only is it comfortable, it is also very versatile. You can pair it in almost everything. You can pair it us with any type of jeans, shorts or you can pair it with dresses too. It gives that casual, cool vibe.
I just recently bought a chunky sneakers which kinda shocked me a little. I wasn't expecting it to be really chunky. Though, it paired pretty well with my straight leg jeans. I'll try to see if I can pair it up with other outfits too, like body-con dresses.
Trousers are too formal and wide legs jeans are too for me. Tailored trousers aren't bad. They look really cool. I just think tailored trousers don't really suit me. I like to look more casual. But, you can look casual with trousers, too. Maybe it suits you more than me.
And recently, I've bought wide leg jeans like mom jeans and straight leg ones I was worried it wouldn't really suit me but I think I looked okay.
Hopefully, I can buy more because I really like them. Too bad, I'm broke right now.
If you think I'll choose black dresses then you're wrong. I really love sundresses. They're breezy, comfortable and easy to wear. And they look really cute. It gives you that hot girl summer vibes.
It makes you look bright and vibrant. It can make you more youthful too, I think. It's perfect for beach hang-outs, picnics and maybe even flower field visits.
Do you like tying your sir or just clipping it a little to let your hair down? For me, I do both. But if for an outfit, I like hair clips more. Who wouldn't? There are so many cute designs and styles of clips right now especially in online shops. I've been buying a lot during the start of pandemic but I tried to stop myself because it's too much.
You should choose different clips for different occasions. Choose clips that will suit formal attire, swag outfits, soft girl vibes or anything you want to wear.
Bright red lipstick is too much for me but maybe not for you so go for it, girl. But I just prefer baby pink on my lips. It makes me look younger. It doesn't really feel heavy and it does not bring too much attention. It's more simple so I like it.
Denim jackets look great and I want to try them too. But, I prefer cardigans more. It's more comfortable and I think it suits me more. I really like having soft girl vibes though I still don't have much outfits for it.
Knitted cardigans look great when paired with sundresses or any cami dresses. It's cute with cami tops too paired with jeans or skirts. It's just really hot here in our country so it's hard to wear them.
And that's it! You can add more this or that options when you want to play this!
Have a nice day everyone ❣️