My late mother had a cabinet full of all kinds of herbs and spices in her kitchen. Cayenne pepper was always on her shelf. There were many of us living at home — mom and dad, my brothers and my one sister, and me. With so many varying taste buds to please, my mom didn't use red pepper to cook with; however, if any of us wanted to sprinkle it on our food to add that extra heat, we were permitted.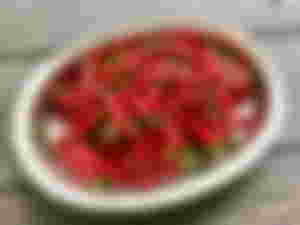 Never knew much about the history of herbs and spices until my online spice shop was set up. It's an affiliate marketing site. Never knew anything about the history of capsicum (cayenne pepper) and that it had so many health benefits. Was just happy to enjoy the flavor. Love that kick!!
● Capsicum was first introduced to Europe by Christopher Columbus as Guinea Pepper. The explorer thought the hot taste sensation was similar to black pepper. During the 1800s, health practitioners used capsicum to counteract all kinds of maladies: arthritis, rheumatism, chills, … even toothaches. By the 20th century, health agencies or organizations were happy to "officially" recommend cayenne pepper because it is effective without having a narcotic effect, i.e. non-addictive. In fact, it is because of its proven medicinal value that capsicum is listed in the American Illustrated Medical Dictionary, and other medical reference manuals and material.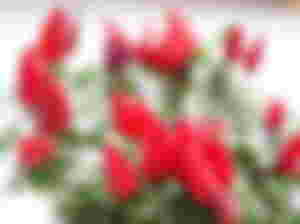 ADDITIONAL REFERENCES:
● ● ●
More articles in My Foodie Luv series
More fun foodie posts on Noise.Cash Sponsors of cmoneyspinner