This article is a discussion about my brief experience on the (DOT)Cash platforms: Read.Cash and Noise.Cash.
I have been on both of these platforms for less than year but long enough to tell you whether or not my experience has been positive.
My experience has been terrific!
But! … Yeah yeah. There's always a BUT!!
But for some reason, on Saturday, October 16, 2021, my Noise.Cash screen went BLANK!! I'm clueless as to what has happened. My friends on Noise.Cash tell me that they can see still my account. They say if I had been BANNED, I would not have an account. It would have been DELETED. Other friends said the same thing has happened to them. So that gave me HOPE.
I love both Read.Cash and Noise.Cash; and wholeheartedly agree with the mass adoption of Bitcoin Cash. I want both of these websites to SUCCEED! I would not do anything to bring them down.
Anyway! Today is October 20, 2021 and I have regained access to my Noise.Cash account. Whew! Henceforth I shall refer to October 16 through 19, 2021 as the "Dark Days of October". 😁😁
Not exactly clear on what happened but:
"Yesterday is over. Forget about it.
Tomorrow is not here. Don't worry about it.
Today is gonna to be a good day. Make the most of it!"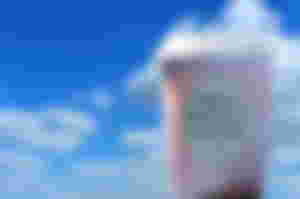 As always, thanks for reading.
Find me on Noise.Cash. ❤️️😊
Sponsors of cmoneyspinner