There are so many initiatives and efforts to promote education for all, around the world. Those working on these projects for humanity should be applauded and supported. Many of us can barely receive an education at home but getting an opportunity to study abroad is a blessing ten times over. Those who are blessed with the opportunity, if asked if they would do it again, bet they would say "Oh yeah! In a heartbeat!"
Do you have some leisure time on your hand, love learning tidbits about celebrities and would like to know a famous person who studied abroad? Take a few minutes (or hours) and peruse a Tumblr blog published by Sarah McNitt (5-time Jeopardy! champion and study abroad advisor) for posts she tagged people-who-studied-abroad.
If you don't have time, indulge me by reading this short post. Ms. McNitt's collection includes lot of people from way back when , in various fields — politics, science, etc. These are people known to me. :)
DID YOU KNOW?
Freddie Mercury [1946–1991] (singer/songwriter/musician) was born in Zanzibar, raised in India and studied in England.

Kerry Washington (actress) studied traditional theater arts in India.
Image credit: People Who Studied Abroad #584 — Kerry Washington
Bill Murray (actor / comedian) and Vanessa Bayer (comedian) both studied in Paris (although not at the same time).

Lupita Nyong'o (actress) raised in Kenya, studied in Mexico and the United States.

Alton Brown (TV chef) studied in Italy. (Image right: Alton Brown speaking at the Google Campus in Mountain View, CA. (Photo credit: Wikipedia)

Matisyahu (reggae / hip-hop artist) born in the U.S., went to high school in Israel.

Jim Croce [1943–1973] (folk singer / songwriter / musician) was fortunate enough to get picked for an exchange program that sent him to Turkey, Yugoslavia, Lebanon, Tunisia, Nigeria and other countries in Africa, the Middle East and Eastern Europe.
♦
I know the times are perilous with terrorist attacks and the dangers posed by the coronavirus (COVID-19) pandemic. But if you had the opportunity, would you like to study abroad.
6 Ways to Study Abroad for Free or Cheap | Go Overseas
Where Can You Study Abroad for Free? | Top Universities
♦
There is a quote that goes: "If you think education is expensive, try ignorance."
I don't think education is expensive. I think it's priceless!
(And you can' quote me on that.)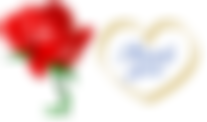 Thanks for reading.
Find me on Noise.Cash.
Sponsors of cmoneyspinner