I know that both the Read.Cash and the Noise.Cash communities share content on a wide range of topics. As a user, I do try to vary my article and short posts because there are so many wonderful things one can find while searching the Internet or reading books (when you don't have Internet access. LOL.)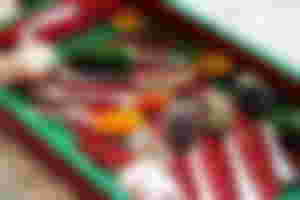 Anyway! I think of myself as a foodie and love to publish food-related content all around the web. It all started (about 2011) when I decided to learn more about herbs and spices and how to make my everyday meals more sumptuous and exciting. I started a "My Foodie Luv" article series on Read.Cash. They are written in English.
I have a few food-related posts that are written in Spanish (en Español). A friend suggested that I also write posts in Spanish to reach a non-English speaking audience because … both Read.Cash and Noise.Cash ALLOW different languages. Many publishing platforms don't.
Publishing foodie articles on Read.Cash seems to be going well, so I decided to expand my food blogging to Noise.Cash. For those who have seen my NC posts you might be thinking: 'Uuh? You are already doing that. (O.o)'
Yes I have already published several short food-related posts on Noise.Cash. However, I have created a chamber to curate content mainly about herbs and spices.
My first post in the NC Herbs and Spices Chamber is about curry.
Herbs and spices are a fascinating subject. There are sexy spices, ancient spices, medicinal herbs and spices, etc. Not to mention the food history. People fought brutal wars over the spice trade.

I am hoping that writing about food, cooking, herbs and spices, recipes, etc. on Read.Cash and Noise.Cash will be productive endeavors.
Thanks for your support.
● ● ●
More articles in My Foodie Luv series
More fun foodie posts on Noise.Cash
MY FOODIE LUV CHANNELS ON NOISE.CASH:
Recipe Sharing : My Foodie Luv
Cooking is about enjoying food & sharing recipes so dishes can be enjoyed again & again.
Herbs and Spices : My Foodie Luv
Experiment with various herbs and spices and create culinary delights everyone will praise!
♦ ♦ ♦ Sponsors of cmoneyspinner