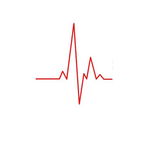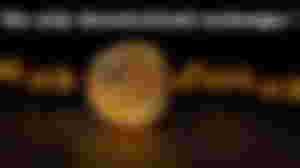 All centralized exchanges ask us of our personal details. It's even impossible to withdraw our money from some of them if they don't have our data. Some of them don't even let us deposit. And even if they are not asking anything, when we buy their crypto, we use our credit cards and that's how they can know details about us ! Most of them ask for the phone number and as you know it's easy to know who is the owner of the number because most operators ask for our details when we buy a sim card !

When usually people join the crypto world, they don't know about decentralized exchanges. We used to check the price in https://coinmarketcap.com/ and use the most famous exchanges because many people trust them. But knowing what's happening now to governments and how they are strictly collecting information about us. Knowing also that there are many scammers that can use our details against us. And knowing that our personal details can be sold to big companies, and we don't get anything from that. It's better to use decentralized exchanges !
There are many ways to find the list of those exchangers. For example, you can check here : https://coinmarketcap.com/rankings/exchanges/dex/ or here : https://defiprime.com/exchanges.
I can't advise you anyone of those, because I didn't use them. I just tried once to install Waves. Exchange and I like it because it didn't ask for any personal details and all the options there were working without any verification.

And by the way, why I need that verification if I use crypto. Cryptocurrency was created to secure us and to respect our privacy. We don't have to show all the world how much we own money or crypto. Why to put our selves in such risk. Especially if we share that in a website. They have a lot of programmers, and they could be hackers, and they may use the information against us. People join the crypto world to stay anonymous. To be sure that they truly own their money. To have a strong security.
Imagine an exchange decide to close, or it will be hacked. First people will lose their hard-earned money, second their personal details maybe used, and the most important thing is that they will be disappointed in crypto, what we all don't want !

So, what decentralized exchanges you already know ?!
I mean, those exchanges that don't ask for our information. I mean, we can exchange crypto there without letting them know our names and other details. It's much safer that way.

I'm sure, in the future most people who will join crypto world, will use mostly decentralized exchanges. Centralized ones will most close or only a few of them will be left for those who don't care that much about security ! Or those who don't know much about crypto.
That's why we should always share the information about decentralized exchanges to newcomers to crypto world, and we should learn about that and have the actual information.