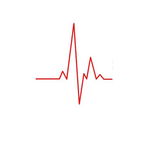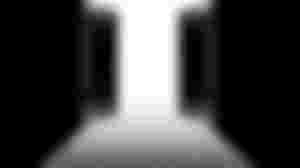 The truth is so related to freedom. The more truth we know, the more free we will be !
I would like to write about my story when the pandemic started in Russia. It's so related to this topic. So, about two years ago, I started to watch news about what's going on in the world. I didn't know that so much news could be faked to manipulate the crowd. I thought that official news mean truthful ones. I consumed those news every day, reading about how the virus appeared in Wuhan. Then how it started to spread in Europe, especially in Italy. Most of Russian mass media where making fun of the situation. They wrote that this is a simple virus and Chine and European countries are just panicking for no reasons. Most of famous doctors here were making fun even from masks. Then the pandemic moved to US. US started blaming China. Then they start to frighten the world about the big cases in India. Some of them even called that a plague. That all happened in a very short term and I start to feel they are creating a lot of pressure. That was really too much. Even social media started promoting that, just like they ever cared before about the health of others.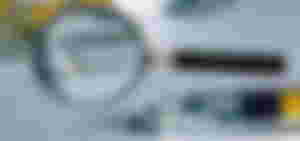 I was afraid in that month, I thought it's really dangerous, and I have to clean everything I buy and to not get out a lot and stay home like they told us. Because this thing started spreading in Russia as well. And all those doctors who made fun from the situation started to talk otherwise. It was strange to see them changing their minds so fast. And of course the first wave started here and those restrictions and even masks and after the vaccination. Everything with the same scenario, just like all other countries did. It's like they all have instructions to follow. And if a president of a country say something against that, the covid will take his life. So, this covid know where to go. In Russia, when we had parties or events made by the government, they didn't care that much about masks or social distancing. But if the event is made by people, it's restricted at all. And even the president Putin, I've never seen him with mask. I doubt you can find a picture of him with a mask. Anyway, even in TV when they show other authorities, most of them are without masks, but all the journalists around have to wear masks. Even in the TV shows, you see most hosts without masks, but the audience all with masks. And if we see all the movies made during this time, you see many of them with no distance respected and most of the people there without masks. It's a strange virus that's dangerous to some people and completely secure for others. lol

Here I started to understand that something is wrong with all this story. Because all those ideas I have in mind now are from people thinking and sharing the truth about their situations in life, but not trusting blindly the mass media. The truth opened my eyes. I was also brainwashed, and I admit it. And how could I know before, if the all this story was prepared for years before. People found companies buying tests a few years before it all this started. Authorities investing in producing masks and selling them to citizens after. Politicians turning to doctors, people who never learned about medicine start to measure temperature and inject vaccines. Even simple sellers have to ask everyone to wait a mask next to the cash box, but it's ok to walk in the store without it. lol I even saw people wearing their masks only in front of journalists when they start interviewing them. I just realized that everything is a big show. A game only those who believe in it should play it. That's why I decided just to watch what's happening and to share the truth after finding it. I just can't only watch with close eyes anymore. If what I share and write will help one person to be free, it's already great for me. The truth should be shared, and it should never be hidden. It's clear what it will be censored. But we have decentralized social media for that. The blockchain never forget !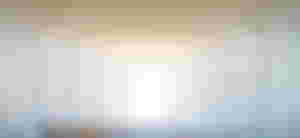 So, the truth for me is really a door to freedom. The more I open those doors, the more free I feel. I know there will be those who defend the lies. I know that there will be people trusting the mass media blindly. But, I don't like to be among those. I like to analyze. I like to dig deeper. I prefer to be a deep diver. Someone who always look for the truth, find it, share it and discuss it. Because the truth is also unlimited. The more we find of it, the more we sick for it, the more clear it will be to those who already wake up. That's because we were fattened with lies during all our lives. Even the history could be manipulated, even the science and many things we consider as facts. That's why we should learn almost about everything again and find more information about it to get the truth.

There are for sure those who don't want to see us free. They think they are gods.
But the truth will always be discovered, no matter how they hide it.
---
All the pictures are taken from pixabay.com and edited by me!
All are free for commercial use and no attribution required!