Interviewing Sovereign Naan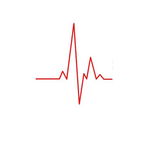 In this video I interviewed Sovereign Naan who has a very interesting living style.
I always loved everything what's related to freedom, and I've learned so much about this in the last years. The idea to be Sovereign is one of the best I think when it comes to freeing ourselves from the system we live in. That's why I like what Naan is doing and all those who support him. For more details you can check what they are doing here : @allodium. Or check their website here : allodium.is.
You can also subscribe to OG Foundation.

Naan is a great supporter of bitcoin cash, and he's on hive as well, but most of his content is on youtube now. It's really nice to see how people live off grid. Also learning about free thinkers in all around the world make us understand the various options we have in life. The world is so big, and it's not limited on a city or a country.
Subscribe to Allodium telegram channel here !.
---
---