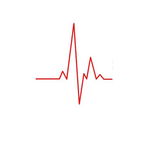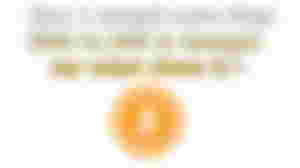 I think being active in other crypto communities is important.
We may bring great ideas here, have a better view, create collaborations, cross communities and even build projects together.
One of the goals of DCooperation community is to be the link between crypto communities. I think most of the crypto people are like-minded. We have the same principles in life. We love decentralization, support freedom and hate manipulations and control !
So, a few months ago, I had a nice discussion with @offgridlife, and he told me about noise.cash and read.cash. Those are social media built on the top of bitcoin cash.

In 2017, I was always looking for ways to earn bitcoin. The price went from about $300 in 2015 to $3000 in only two years. That's why I was so excited about bitcoin and started to learn about other cryptocurrencies as well. I was saving my bitcoin earned in a wallet called Xapo. That was about 0.17 BTC. And when BCH was created I was given my first airdrop ever, and I converted that to BTC. I didn't like in that time that people were calling BCH the real bitcoin. While I was so crazy about BTC. And I've seen other bitcoins created as well, like bitcoin dark, bitcoin black and others. I thought that they want only to copy the main bitcoin, but they can't. I kept believing that BTC is the main one, and I don't think that any crypto can repeat its story. Anyway, I know that bitcoin is the main crypto in most exchanges, just like hive in hive-engine.

But now I have another view about all this. I never liked to pay those fees. Especially to wait for transactions to be confirmed. When I joined steem and with hive now, I know that's possible to send crypto for free and almost instantly. Maybe other crypto work like this as well. I mean, if there are cryptocurrencies that make people don't lose in fees and don't have to wait for transactions, why we need to pay fees and wait that long for transactions to be confirmed. Besides that, I don't know any applications created on the top of bitcoin, or at least where I can earn bitcoin from my content. I know there are freelancing websites that may pay in bitcoin, I know we can buy with bitcoin, I know that could be considered a good asset, but I wish to see more opportunities. That's why I prefer those cryptos where applications are created.

As a content creator, it's interesting for me to join more crypto social media. I like LBRY for example, but I saw it hard there to be supported. That's why I'm only a consumer there. But I enjoy hive because I witnessed how it was created. I know so much about this community, and it will be the priority for me always. But, in my opinion, we should be connected with other crypto communities as well. I like for example how in read.cash we can embed a LBRY video in the articles. I like that in noise.cash most active users are doing well. It's like twitter, but paying with BCH. So, of course, I prefer to be more active in noise than on twitter !

Despite not being that active in those websites, I just share some articles sometimes and write short posts in noise, I already have there a sponsor. In read.cash anyone can be a sponsor. A little part of what he/she earn goes to the sponsored. My sponsor was new to hive and I helped him a bit to know more about hive. He's @pantera I'm glad he's my first sponsor and I try to support him in hive as well. He's active in leofinance community, by the way. And I think it's an awesome collaboration between us. That's how we can be all connected.
I earned about 0.33 BCH only in a few months being there, despite not being that active. That worth now about $200. I think it's good money for just posting sometimes there.
I know other great hive members who are active in BCH community as well. Like @fullcoverbetting , @cmmemes and others.

It's really nice to be connected in more than one crypto community.
If all crypto people will work together, we will build a great new world ! We may even forget about fiat, and citizens will be more powerful than bankers and those who are dictating now. We may be really free ! Crypto to the moon ! 🚀