When I was a kid, I was a big car enthusiast. Which child does not like to play with machines? I used to build tracks with wooden clothespins, the ones used to hang wet clothes, and I spent a lot of time in impossible chases, with cars that suddenly jumped or climbed walls and furniture.
[ITA]
Quando ero piccolo, ero un grande appassionato di macchine. Quale bambino non ama giocare con le macchine? Io ero solito costruire delle piste con le mollette in legno, quelle utilizzate per stendere gli abiti bagnati, e trascorrevo molto tempo in inseguimenti impossibili, con macchine che all'improvviso saltavano o scalavano pareti e mobili.
I have always had a fondness for police cars and for a time I have also collected them. The passion for these machines in particular probably stems from action films in which long and reckless pursuits follow one another without end. Most of the police cars were made by the Alfa Romeo car manufacturer, with the exception of the classic Italian cars of the 1980s, the Fiat Tipo and the most recent Lamborghini car, my favorite.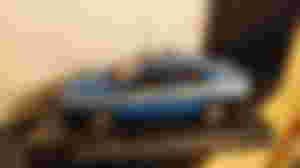 [ITA]
Ho sempre avuto una predilezione per le macchine della polizia e per un periodo le ho anche collezionate. La passione per queste macchine in particolare nasce probabilmente dai film action in cui lunghi e spericolati inseguimenti si susseguono senza fine. Gran parte delle macchine della polizia sono state realizzate dalla casa automobilistica Alfa Romeo, ad esclusione delle classica macchina Italian degli anni 80' la Fiat Tipo e la più recente auto Lamborghini, la mia preferita.
Today I grew up but I love looking at them and dusting them every now and then. Each machine inevitably binds me to a very beautiful memory of my childhood, gifts from people who are no longer there today. For this reason I continue to keep them ... so as not to throw away the good memories that bind me to them 😊
Do you like my cars?🚓🚓🚓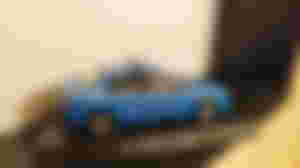 Thanks for taking the time to read this post 🤓
Oggi sono cresciuto ma adoro guardarli e spolverarli ogni tanto. Ogni macchina mi lega inevitabilmente ad un ricordo molto bello della mia infanzia, regali di persone che ormai oggi non ci sono più. Per questo motivo continuo a conservarli... per non buttare via i bei ricordi che mi legano ad essi 😊
Vi piacciono le mie macchine?🚓🚓🚓