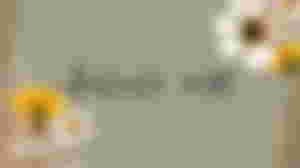 ---
This is the continuation of my academic commission yesterday. The reason why I separated them into two articles is because I don't want my readers to just scroll it down because it was taking too long already. I hope you still read this one! It is us to you whether you want to ask for my help or not. I have my contact details below. Have a great day ahead!
---
Narrator: One day, Miguel was reading a newspaper which has a headline saying that "NEW CASES OF COVID-19 TODAY STRIKES TO 10,896"  "COVID-19 VACCINES PROVEN AND TESTED FOR ITS EFFICACY TO PREVENT ACQUIRING THE VIRUS" As Miguel keeps on reading the information about the news, there is a confusion going inside his head, knowing that he is not knowledgeable enough to find reliable sources and what is the truth about the pandemic, he does not trust what the media says. His mother was detected to be a COVID-19 positive. In this situation, Miguel does not know what to do about his mother's condition since they have no sufficient funds to access health care services, and he is the only one providing for his family. After reading the news, he questioned himself, what is the truth behind these lies? Miguel is a victim of poverty. He trusts no one, especially the media. The dilemma inside his head keeps on growing whether to believe or not the information media is giving. Many people have a lot of questions about COVID-19 vaccines. On the other hand, the media does not report the total daily number of cases. The headlines of the news helped Miguel to realize some things. He realized that being an undergraduate does not hinder him from learning things through reading articles and updates.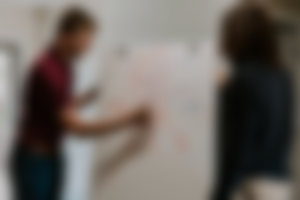 Bernadette Reyes: I will be writing about the "NEW CASES OF COVID-19 TODAY"
Atom Santiago: That is a good topic since people are craving for the numbers of positive cases every day. But have you made a research about the active cases?
Bernadette Reyes: Yes. Today, we have a total of 10,896 active cases around the country.
Atom Santiago: That's quite disturbing. So, let us work on your title. You should add the number of active cases. Come up with "NEW CASES OF COVID-19 TODAY STRIKES TO 10,896"
Bernadette Reyes: Is that necessary? I think I should just write half the number of the positive cases because telling the people about the exact numbers, it will scare them. And maybe it will cause panic-buying again. We should be thinking about this one, Atom.
Atom Santiago: You should write the exact number of cases. Yes, you are right that it will cause panic and fear to people. But that is the information they deserve to be aware about. We should not take that right from them. By the way, I am writing about the efficacy of the vaccines.
Bernadette Reyes: Okay, I will be adding the exact number. But in your case, I suggest that you add the scientific explanations too. The percentage of the efficacy of different vaccines will help them understand the article.
Atom Santiago: Yes, you are right. I am actually thinking about it. I will have to mention how the vaccines are considered effective. I will start from the vaccine Sinovac which is 50-percent effective in preventing mild symptoms and 100-percent effective against moderate to severe symptoms. It is the first vaccine that came to the country so I should start there. I may be using both scientific and layman's terms. It is for both people who base on scientific explanation and those who need to understand it just by reading the words. We should consider both people. By the way, I have "COVID-19 VACCINES PROVEN AND TESTED FOR ITS EFFICACY TO PREVENT ACQUIRING THE VIRUS" as my written work for today.
Bernadette Reyes: That's great because I am working with "NEW CASES OF COVID-19 TODAY STRIKES TO 10,896"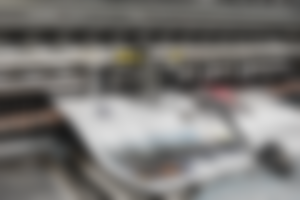 Atom Santiago: The newspaper has officially been published early today. It's a wrap!
Bernadette Reyes: We may have successfully provided the people the news they had to see, but we cannot deny the fact that it will cause chaos because of disclosing some information.
Atom Santiago: Like what you have said, we gave them the information they needed to know. It means that we are giving them hope. I mean, maybe by reading the news, it will give them fear, anxiety, and doubts so they will rely on staying at home, right? We cannot take the risk of putting the country and the people feel demotivated just because we did not release the truth. Can you bare to see that? That the people will believe to the things we right but we did not tell them the truth? Because I can't.
Bernadette Reyes: Maybe we can fight this crisis with covering up something. Who knows?
Atom Santiago: Yes, WHO KNOWS? That just pointed something out. It means that we are not sure about the reaction we might get from them once they knew we aren't telling them the exact information. We are not sure with the possible impact this country will have to suffer once we didn't disclose some information. You, too, don't know what will happen, right? As journalists, we have to focus on the present and not in the future. Have you forgotten that? We need to provide information about what is happening right now, and what is the current state we have now. We do not rely on our what ifs and who knows. Remember that. Let's call it a day. We have done a great job for today's newspaper!
---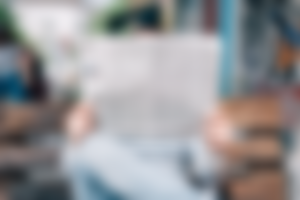 Miguel Perfecto Batumbakal's POV
Miguel: I have to buy a newspaper published today. I need to read more about the current updates about the virus and the vaccines. Is my country coping up with it or not?
"NEW CASES OF COVID-19 TODAY STRIKES TO 10,896"
Miguel: My poor country Philippines. Even with the community quarantines, vaccines, and many more solutions, we always end up not flattening the curve. We have 10,896 positive cases just in a day? How is that even possible when most people are staying at home and we also have vaccines ready for emergency purposes? I don't think it would be possible to strike that number within a day. I don't think the media is telling the truth. They may be covering something up or they are working on something. I should have studied better so I could understand other terminologies in this article. My mother was diagnosed positive with COVID-19 and I don't even understand why it happened. But one thing is for sure, I have to learn more about this situation. I think I should be digging up through reading more news. What should I read next, by the way?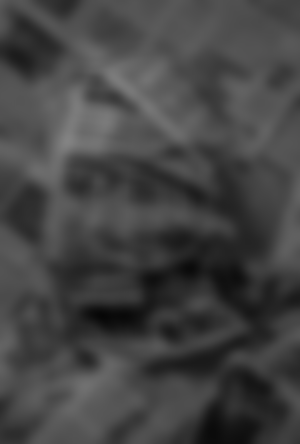 "COVID-19 VACCINES PROVEN AND TESTED FOR ITS EFFICACY TO PREVENT ACQUIRING THE VIRUS"
Miguel: Efficacy of vaccines? From the disturbing positive cases today to efficacy of vaccines? Is this newspaper joking? If there's a vaccine to prevent having the virus, then why not show the people instead of telling the people about it through articles. They should be working on showing us evidences, results, and show it on national TV. I can't even understand the science terminologies mentioned here. How can ordinary people understand something like this? The media should be doing something so people like us could understand what is happening. But sadly, even though there is a vaccine for COVID patients, I could not afford it for my mother. How much will it cost? Only those who have thick money in their wallets could afford the use of the vaccine. It was not meant for us. But upon reading this, I saw the problem. If we cannot afford the vaccine, then follow the protocols. If don't want to be one of the thousands of positive patients, we should at least follow the strict guidelines for our own safety.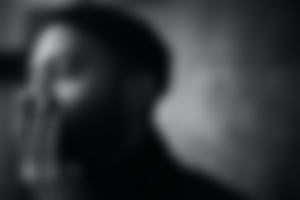 At the same time, the two journalists became factual by providing a scientific basis and disclosing the truth to the mass media. It helped the people, especially those people like Miguel, to see the truth behind those shadows.
---
If you still have time, here are some of my latest articles that you might want to read:
---
---
I am accepting ACADEMIC COMMISSIONS.
If you know someone who might need some help or if you are a student who needs an assistance/backup on your school requirements, feel free to check on me through my Telegram, Twitter, and noisecash.
---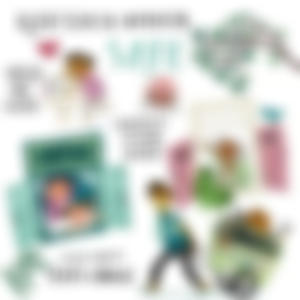 ---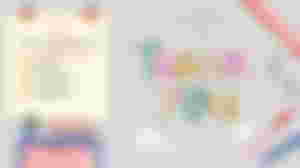 ---