I Welcomed 2022 with 1 Bitcoin Cash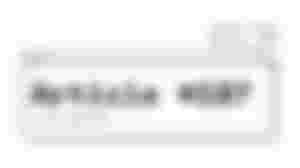 Last year, 2021, was a productive year for me. Looking back at how I survived another year felt so good. I remember being lost, and I barely saw the journey I want to take. But as days went by, I realized that I should enjoy the process and the life that I chose to live. My mindset changed, and everything went smooth.
I made a set of goals that I wanted to achieve before the year ends. I also accepted a part-time freelancing job for an extra income. My mind was into earning some money. Not only to satisfy my wants, but also to give something to my family – especially when the pandemic hit us. I focused on looking for something that will make me move forward. And I am so happy that I get to be part of this community here.
As you can see on my title, I mentioned the best plot twist in my life. I already have 1 Bitcoin Cash on hand. It was a long journey, but I remember pinning a tweet about having and holding 1 BCH before 2021 ends. The tweet was around the month of April. I have been in this platform for more than a year, and maybe you are thinking why it took longer for me to achieve my goal.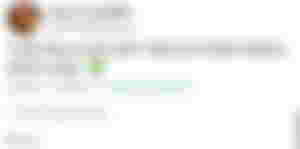 ---
I can still remember how I felt envious for the users here who accumulated 1 Bitcoin Cash for just a couple of months. Knowing that the Random Rewarder was generous to me, why did I have a slow progress on my goal?
It is because I focused on providing something for the family and satisfying myself. I bought the things that I needed, like a personal computer, desktop table, vanity dresser, and even my bed frame. I made a list of my priorities last year and I am so happy that I got them.
Also, I was my Mama's one call away banker. The year 2021 was tough, but our family tried our best to survive. Every time that my Mama would ask for money, I never hesitated to give. I am converting my BCH into our fiat quickly, especially when I have no cash on hand. It felt so good being that kind of child – the daughter who can give something. I will never regret that I achieved my goal a little late, as long as I provided and contributed something for my family.
Most of my friends kept telling me that they are so proud of me. And my sister-in-law told me that my Mama kept on telling how proud she is to me – and how she saw my potentials even if I was still a kid. And nothing is more fulfilling than knowing that someone is proud of you, even if you haven't achieved anything yet. It was more than enough.
---
I was working that night when I received a notification that I already received my BCH payment for playing Axie Infinity for the AxieBCH Community. I already knew that I have achieved the 1 Bitcoin Cash. I breathed deeply before checking my Bitcoin Wallet. I remember how fast my heartbeat was. And when I saw the "1" figure, I knew that I made it days before the year ended.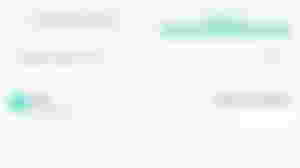 On December 27, year 2021, I finally had my first 1 Bitcoin Cash. I took a screenshot and I slept happily that night. Maybe some of you will think that I was overreacting, but that goal means everything to me. My time management, the risks I took, and the opportunities that I grabbed just to fulfill that goal. They are worth it, always will be.
---
Before 2021 ended, I already made a list of the things I want to achieve in my head. I felt more confident this year, because I already knew what I can do and offer more. Last year was about improvements and growth. This year, it will be about being stronger and braver. I will survive this year, no matter what.
To everyone, let us claim a better year ahead. Better days will come. And this year will be for us.
---
— End of Article —
Date Published: January 2, 2022
---
Rest assured that this article went through plagiarism detection for everyone's peace of mind. It is for the readers and users who take plagiarism as a big deal since they are working to improve the platform. The detection made will serve as my contribution to the said purpose. I am one of you, and I am starting it with my article.

If you have any hesitation and doubts, you can check it yourself through these plagiarism detectors I used.
---
Drop a direct message or comment on my:
---
---
The people you see below this text are my sponsors. I cannot mention them one by one. But if you are seeing your profile in my Sponsors Block, please know that I am beyond grateful and happy for having you all.
To my future sponsors, I will welcome you all with open arms. Click below!
---