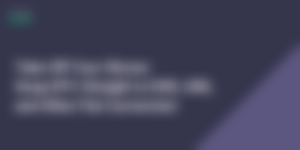 We are extremely happy to bring you good news after a period of turmoil we have been through recently. Thanks to our partnership with Coinify, you can now sell your BTC for fiat (EUR, USD, etc.) and retrieve it with the help of your bank! It is now far much easier to capitalize your crypto savings and get all the USD you receive straight to your bank account.
It is a big day for the ChangeNOW team and our users from across the globe. We really appreciate this chance to introduce a unique opportunity co-powered by Coinify, one of the best fiat providers we have recently integrated. Coinify promote innovation and customize their products to the needs of each client, making fiat-to-crypto swaps easy and accessible. The platform offers a variety of online payment tools, wallet trading solutions, withdrawals, invoices, deposits, and other services.
We are always looking for the best track to follow, and if there is none — we make it!