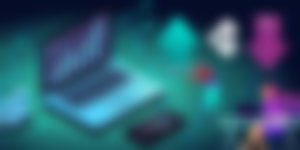 After the launch of Dtrade, crypto traders now have an exclusive social media platform dedicated to crypto trading activities,  to meet needs that popular social media platforms cannot.
What is Dtrade?
Dtrade is a pro-social trading platform that has been created for crypto traders while taking into consideration other perks offered by other popular social media platforms.
Crypto traders have had to turn to social media platforms like Tik Tok and Twitch in the past to share trading experiences. For one, Twitch, one of the foremost video game streaming platforms, have become quite popular in recent times among traders who use the platform to share short scalping sessions instead, while building steady followership at the same time. Twitch and TikTok might be extremely popular apps, but they are not quite suitable for the cryptocurrency industry. 
Crypto and trading enthusiasts grab at straws and crumbs to get the little they can find, as successful decentralized social platforms remain scarce. Dtrade is one of such platforms which offers to be the solution. 
The social platform hopes to disrupt other similar platforms by making it simple for beginners to ease into the cryptocurrency industry, as well as the world of crypto trading. By focusing on easy accessibility, new users can jump onto the  ship and learn from professionals without getting turned off.
"Dtrade is easy to use, innovative, and most importantly Social!," reads Dtrade's official website.  "We revolutionize the Live trading experience for beginners that want to learn from the professionals by watching a live session or auto trading with them. Experienced professional traders enjoy more exposure from new audiences showcasing their skill."
Would Decentralized Social Platforms Be A Thing Soon?
It's been more than a decade since money was first decentralized. The industry is arguably on the brink of mainstream adoption. Decentralized social media platforms, on the other hand, unlike coins, haven't seen much luck. 
Perhaps while decentralized social platforms offer better perks in terms of privacy and freedom of expression (compared to apps like Facebook),  issues of moderation and censorship make it difficult to attain worldwide acceptance.
Many such decentralized platforms have risen in the past, with Steemit showing the most promise. In recent times, the hype is down, and platforms like DTrade and BitClout hope to revive it.