Wealth from the sale of Coca-Cola
On December 30, 1851, Asa Griggs Candler was born, a man who made a huge fortune by producing and selling Coca-Cola. He was born in the US state of Georgia, near the city of Atlanta, where Coca-Cola is still the world headquarters.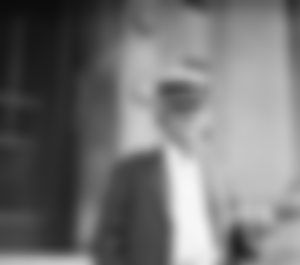 His father, Samuel Charles Candler, was a successful merchant and planter. He was also a member of the South Carolina Legislature. His mother's name was Martha Bernetta Beall Candler. Born as the eighth of eleven children of his parents, Asa had seven brothers and three sisters.
Asa began his formal education shortly before his fifth birthday. But when he was ten, a civil war broke out that depleted his family's income, leading him to be taken out of school to study at home.
Raised with a strong work ethic and a strong religious conviction, he later gave up the possibility of studying at Emory College in favor of his brother William because the latter wanted to be a priest. He himself wanted to study medicine; but he knew his family would not be able to support him.
Pharmacist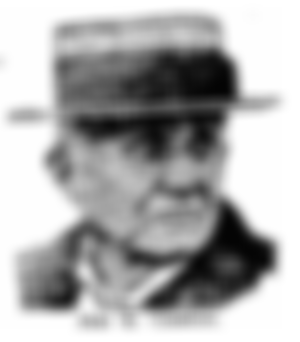 Unable to practice medicine, Asa Griggs Candler decided to become a pharmacist. Around 1870 he began working as an apprentice to Dr. Best and Dr. Kirkpatrick, working for them in various jobs, acquiring basic knowledge of the craft. He later moved to Atlanta, where he hoped to find better opportunities.
In 1876, while working at a drugstore in Atlanta, Candler opened a pharmacy called 'Hallman and Candler' in partnership with Marcellus Hallman. He soon began buying and producing patented items, such as 'blood balm' and perfumes, making huge profits from them. He eventually redeemed his partner's stake.
Establishment of Coca Cola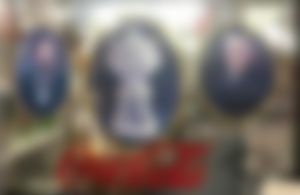 Although Coca-Cola was actually invented by John Pemberton, Asa Griggs Candler bought the company from Pemberton just a few years after its founding. With this sale, Pemberton lost the opportunity to get very rich. The McDonald brothers did the same, selling their McDonald's to Ray Croc early on.
Asa Griggs Candler strongly promoted the purchased Coca-Cola brand in marketing and eventually made it one of the most famous drinks in the world. He made millions of dollars and became one of the most influential people in Atlanta, the capital of Georgia.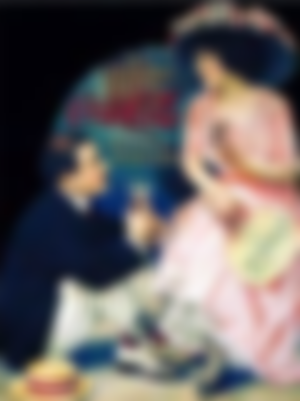 By 1892, sales had increased tenfold. That same year, he sold his pharmaceutical business for $ 50,000 and began concentrating on his new business, forming a corporation called 'The Coca Cola Company' in partnership with his brother John S. Candler, Frank Robinson and two other associates.
Starting with an initial capital of $ 100,000, the Company registered its trademark, 'Coca Cola', with the United States Patent Office on January 31, 1893. Also, in the same year, they paid their first dividend of $ 20 per share.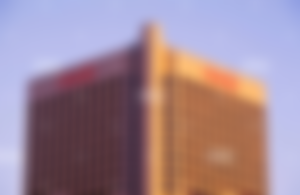 In 1894, they founded another factory in Dallas, which was their first factory outside of Atlanta. Also in the same year, Joseph A. Biedenharn founded the first bottling plant in Vicksburg, Mississippi, which began selling products on farms and wood camps along the Mississippi River.
Until 1895, Coca-Cola was sold in every US state. They now had facilities in other cities like Chicago and Los Angeles. In 1899 they began to export to Cuba, and in 1901 to Europe.
In 1916, Asa Griggs Candler retired from the day-to-day running of the company in favor of his son Charles Howard Candler, who succeeded him as president. In 1919, he handed over most of his shares to his children, severing decades of ties to the company.
Other activities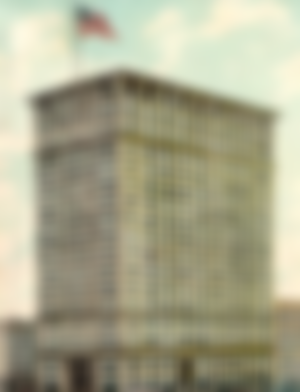 In 1904, Asa Griggs Candler began construction of Atlanta's tallest building, a seventeen-story skyscraper called the 'Candler Building', completing work by 1906. Also in 1906, he founded the 'Central Bank and Trust Corp', which operated independently until merged into Citizens & Southern National Bank 1922
In 1916, he won the mayoral election, taking over as mayor
Family and personal life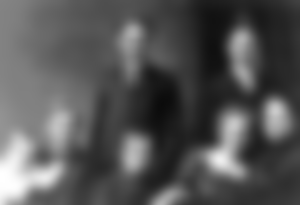 On January 15, 1878, Candler married Lucy Elizabeth Howard, daughter of George Jefferson Howard, one of his first employers in Atlanta. They had four sons and one daughter, Charles Howard Candler, Asa Griggs Candler, Jr., Walter T. Candler, William Candler and Lucy Beall Candler.
In 1919, his wife Lucy Elizabeth died. On June 22, 1923, he married Mae Little Ragin, a widow with twin daughters. The marriage was not successful and Candler filed for divorce in June 1924; but dropped the lawsuit in December. They remained married until his death.
In 1926, he suffered a stroke from which he could not recover. He died March 12, 1929, at Wesley Memorial Hospital in Atlanta and was buried in Westview Cemetery.
Candler Park, located in Atlanta, still bears his legacy. Moreover, there are several Candler Buildings, located in various cities like Atlanta, New York and Baltimore, that remind us of his contributions.