Swimming to Antarctica. and other record breaking Swims by Lynne Cox
The epic story of Lynne Cox, one of the world's greatest long distance swimmers ever who traveled the world to swim places no-one had ever swam before. Her mission to swim the world's most treacherous waters culminated in her literally Swimming to Antarctica!
Twenty-five years ago, Lynne Cox swam ten miles across Siberia's Lake Baikal, the world's deepest lake. When Cox dove in – wearing only a bathing suit, cap, and goggles – the water temps were in the low 50s. She battled strong winds and waves, and four hours later, Cox was greeted as a hero by a group of Russians who threw pink roses into the water. "I felt like a cosmonaut," Cox said.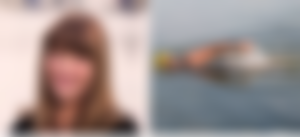 Starting as a normal pool swimmer at a very young age, Lynne (born 1957) was not a particularly fast swimmer as she was always the slowest swimmer in her swim classes.
However she soon discovered that she could swim and swim and swim for a very long time at a more than decent pace. Where others got slower, Lynne got faster the longer she was in the water.
When her coach found out about this talent, and training was adjusted, she soon became a good swimmer. Even better when from age 13 she started swimming five to twelve miles each day in the Pacific.
In 1971, aged fourteen, she and her teammates were the first group of teenagers to complete the 26 mile crossing of the Catalina Channel in California. Lynne could have easily broken the crossings' world-record but she refused and waited for the rest of the group as they had agreed to start and finish as a team.
Swimming the English Channel World Record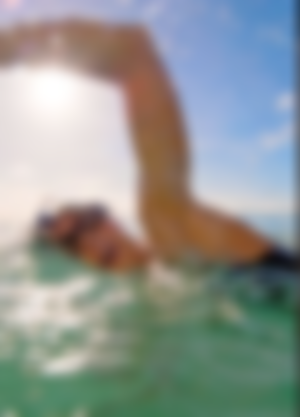 At ages fifteen and sixteen, she broke the women's AND men's world records for swimming the English Channel—a thirty-three-mile crossing – in nine hours, thirty-six minutes.
Realising that her body has an amazing ability to deal with cold water swims she challenges herself with more daring and colder swims around the world. As opposed to the previously covered kickass swimmer 'Big river man' Martin Strel, who swam the entire length of the Amazon while drinking two bottles of wine daily, Lynne is a professional with a mission.
Swimming the Cook Strait & Strait of Magellan
At eighteen, she was the first woman to swim the the 10 °C (50 °F), 16 km (10 mi) Cook Strait between North and South Islands of New Zealand where she was guided by a pod of dolphins for over an hour.
This swim was live-broadcasted on NZ national radio and mesmerized an entire nation.
In 1976 she was the first to swim the Strait of Magellan, the most treacherous three-mile stretch of water in the world in the most Southern tip of South-America, and that same year she was the first to swim around the Cape of Good Hope in South Africa.
Swimming across the Bering Strait
1987 marked the highlight of her swimming life when she generated global media attention by becoming the first to swim the Bering Strait—the channel that forms the boundary line between the United States and Russia—from Alaska to Siberia. Set in the midst of the cold war it took her over fifteen years of writing daily letters to the authorities to get permission to cross this US – Soviet border. It made her the first person to cross this border in forty-eight years. To top it off she swam in waters with a temperature of 4 °C (40 °F) in four-foot waves without a shark cage, wet suit, or lanolin grease.
Swimming to Antarctica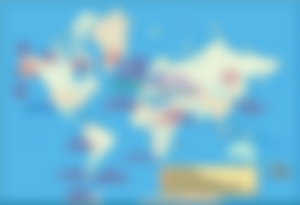 The culmination of her cold-water-long-distance-swimming life was a 1.2-mile swim from an Antarctic cruise ship to the Antarctic continent. Cox had been fascinated by the idea of Swimming to Antarctica for a long time. And it became her ultimate challenge. Wearing nothing than her normal swim suit (her normal outfit for all her record breaking cold water swims), a swimming cap and goggles in 0°C (32°F) waters the swim took her 26 minutes!! She literally swam to Antarctica.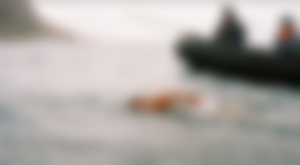 Lynne has covered all her travels and swimming adventures in her epic book Swimming to Antarctica: Tales of a Long-Distance Swimmer.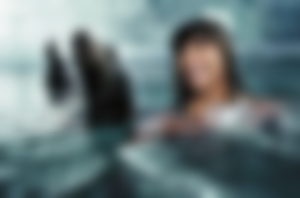 In this extraordinary book, the world's most extraordinary distance swimmer writes about her travels around the globe to find ever more challenging swims. Her relationship with the water is almost mystical: she describes swimming as flying, and remembers swimming at night through flocks of flying fish the size of mockingbirds, remembers being escorted by a pod of dolphins that came to her off New Zealand.