On October 12, 1537, Edward VI was born, the king who ruled England from 1547 to 1553. He was the son of the controversial King Henry VIII. from the Tudor dynasty and his third wife Jane Seymour (who passed away from complications related to Edward's birth).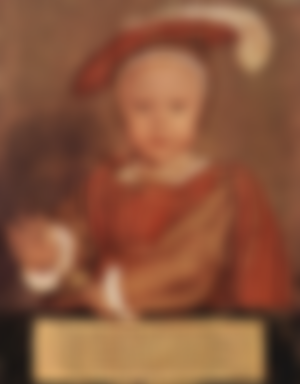 From the age of six, Edward began his formal education under the guidance of Richard Cox and John Cheke, concentrating, as he himself recalled, on "the teaching of language, scripture, philosophy, and all liberal sciences." He learned French, Spanish and Italian from Elizabeth's teacher, Roger Ascham and Jean Belmain. In addition, he is known to have studied geometry and learned to play musical instruments,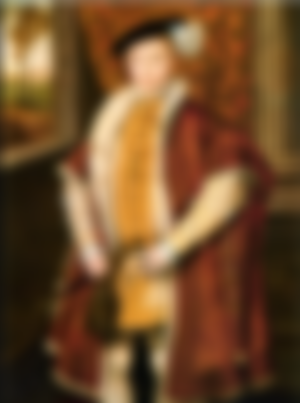 How his father, King Henry VIII. died as early as January 1547, Edward VI. he became King of England at the age of only nine. He was crowned at Westminster Abbey on February 20, 1547, in a rite somewhat shortened due to his age.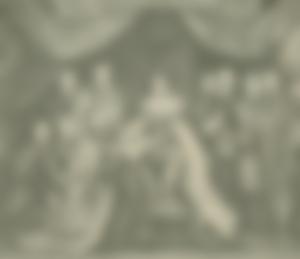 During his reign the kingdom was governed by a council of regents because he never came of age. The council was first chaired by his uncle Edward Seymour, the first Duke of Somerset (1547–1549), and then by John Dudley, the first Earl of Warwick (1550–1553), who from 1551 was Duke of Northumberland.
Edward's reign was marked by economic problems and social unrest that erupted in 1549 into riots and rebellion. The costly war with Scotland, at first successful, ended in military withdrawal from Scotland and Boulogne-sur-Mer in exchange for peace. The transformation of the Church of England into a recognizable Protestant body also took place under Edward, who was very interested in religious matters. His father, Henry VIII, severed ties between the Church and Rome, but never allowed a renunciation of Catholic doctrine or ceremony. During Edward's reign, Protestantism was first established in England by reforms that included the abolition of priestly celibacy and Mass, and the imposition of compulsory services in English.
Since he was still only a boy when he came to the throne, there are several powerful people around Edward VI. tried to rule England instead. At the age of 15, the young king fell ill and died within six months.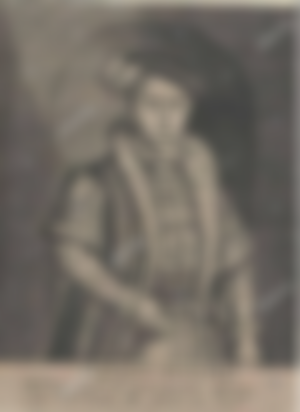 During the period of his illness a feverish race for the throne developed, as Edward VI. he had neither descendants nor brothers.During January 1553, Eduard had the first appearance of symptoms, presumably of tuberculosis, and very quickly the symptoms turned into agony.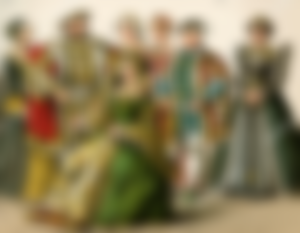 During his agony, the question of heirs arose because Edward and the highly ambitious Duke of Northumberland, fearing the restoration of Catholicism, did not want the crown to be inherited by Edward's half-sisters, the Catholic Mary or Elizabeth. After Mary and Elizabeth the next in the hereditary line by the will of Henry VIII. was Mrs. Frances Brandon (daughter of Sisters Henry VIII and Charles Brandon). Nor was she at the behest of the Duke of Northumberland for fear that her husband Henry Gray might seek the crown for himself. So the decision fell on their daughter Mrs. Jane Gray who was married to the Duke's son and through whom the Duke of Northumberland wanted to rule and preserve his power. Therefore, the Duke issued an order to the judges to draw up a will before Edward's death, according to which the crown would be inherited by Mrs. Jane Gray, followed by her male heirs. Mary and Elizabeth were excluded from the hereditary line because they were born in the annulled marriages of Henry VIII. and therefore were not lawful daughters.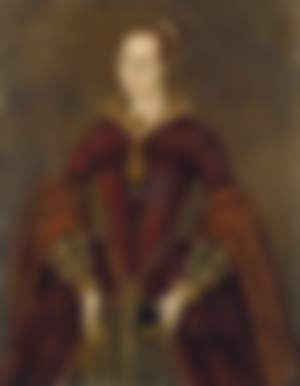 Despite, under those conditions, good medical care, Eduard's condition greatly deteriorated and Eduard died on July 6, 1553. There are several assumptions as to the causes that led to his death: tuberculosis, syphilis (from which his father Henry VIII allegedly suffered) or arsenic poisoning. On July 10, 1553, his death was announced and it was proclaimed that his successor was Jane Gray who ruled for only nine days.
After his death, rumors circulated for a long time that Eduard was not actually dead but lived under another name. This legend prompted the American writer Mark Twain to write the novel The Prince and the Beggar in the 19th century, which was a template for some of the feature and animated films during the 20th century.