On this day, October 1, 2018, French singer Charles Aznavour passed away - bohemian, poet and gentleman.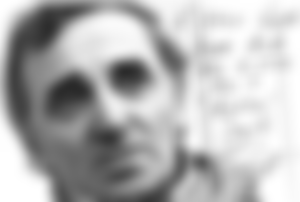 France and the whole world said goodbye to the great chanson Charles Aznavour at the age of 95, and this is what it looked like when the legendary singer performed at the Belgrade House of Trade Unions on January 17, 1969.
Aznavour has sold more than 180 million records worldwide over his decades-long career, and has proven himself as an actor in more than 60 films.
Of Armenian descent, Aznavour was born on May 22, 1924 in Paris to an immigrant family as Shahnour Vaghinag Aznavourian.
Named "French Frank Sinatra", he was best known for the hits "She", "What Makes a Man", "La Boheme", "What Makes a Man", "Toi et Moi", "The Sound of Your Name", La Mamma "," Que C'est Triste Venise ", 'Yesterday When I Was Young".
Charles Aznavour is a legend for France, Europe and World. The best singer of history music all times. She is a legendary love song music for eternity.
He recorded more than 1,200 songs and sang in seven languages. He has performed in more than 90 countries around the world.
He has won a number of awards and recognitions. Among other things, in 2017, he received a star on the Hollywood Walk of Fame.
During his career he also gained great wealth, and for years he lived in Switzerland. A French court once fined him about $ 1.3 million for tax evasion.
Aznavur has been married three times and has six children,